Trade-based money laundering: Crisis leads to detection, but will scrutiny continue?
Bangladesh Bank at a meeting with top bankers yesterday said one of the reasons for the current dollar crunch is trade mis-invoicing.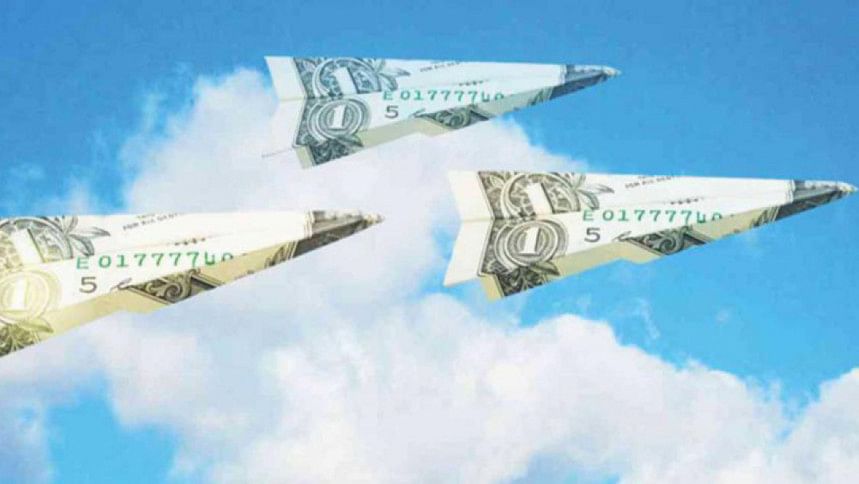 Bangladesh Bank at a meeting with top bankers yesterday said one of the reasons for the current dollar crunch is trade mis-invoicing.
A section of importers and exporters are using trade to launder money by showing lower and inflated prices of goods they trade with their counterparts in other countries. Showing lower prices is done to evade tax, and inflating to siphon money abroad.
This is not new. Several months ago, Finance Minister AHM Mustafa Kamal hinted at trade-based money laundering.
After taking over as governor of central bank, Md Abdur Rouf Talkukder told media that they would examine the issue of money laundering.He clearly mentioned yesterday that the central bank has evidence, which validates the claims by Global Financial Integrity and assertion by economists.
On several occasions, economists had also warned that money laundering increases before the election as corrupt people use various routes to protect their illegally earned wealth and ensure a place outside the country in case the regime changes and they face crackdowns.
Such trends were noticed before previous elections.
However, money laundering through trade mis-invoicing is not the only reason for the current crisis in the forex market. Import costs were also driven up by a surge in imports after removal of Covid-19 curbs around the world, and the spike in fuel prices due to energy crunch in Europe following Russia's invasion of Ukraine.
The crisis forced the central bank to look into import bills -- presumably to prevent less essential imports and reduce import costs.
Had things been normal there is doubt that the trade-based money laundering would have been identified. So, the silver lining to the current dollar crunch is that the central bank has found evidence of the crime.
We can hope that money laundering -- which is harming the economy and crippling the government's ability to spend for public welfare -- can be reduced if the Bangladesh Bank really looks into it in detail, shares information about it publicly and takes steps to fight the crime.
Years ago Bangladesh Bank and the National Board of Revenue (NBR) took an initiative to set up a dashboard to examine prices of imported and exported goods and curb the ill practice. However, from yesterday's revelations by the central bank, it seems that the initiative was not successful and not institutionalised.
It is good to see that Bangladesh Bank has woken up and is trying to manage the crisis by taking various measures including scrutinising imports and exports.
But the question is whether such effort and vigilance will be on when the crisis will be over.
We have seen various laudable steps by the authorities which died down and forgotten after some initial hue and cry. But if we look beyond the border, we see many countries have institutionalised their efforts to fight money laundering.
Regrettably, we haven't been able to institutionalise a lot of our good initiatives.
Such experiences do not give us much hope. This time, it will be of immense benefit to the country if that practice is reversed, and policymakers and authorities truly work together to protect the nation's interests.