The struggle of memory against oblivion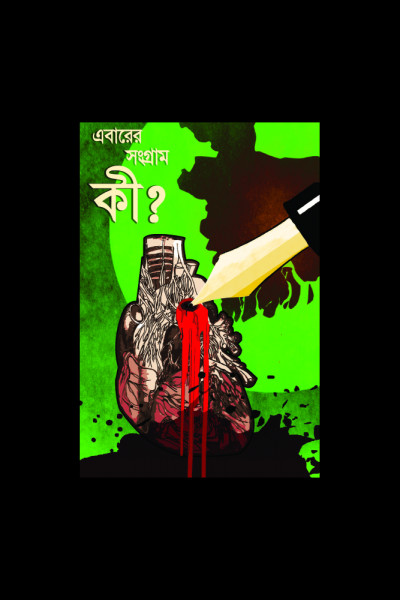 He is Mirek in Milan Kundera's novel, The Book of Laughter and Forgetting, who observed, "The struggle of man against power is the struggle of memory against oblivion". In the novel, Kundera parallels Mirek's personal expedition to restore his lost letters to his country's melee to retrieve its history. Apparently, we do not have such a problem of oblivion about our martyred intellectuals as the country observes the Martyred Intellectuals Day on the 14th of December each year.
I grew up reading first page news with a melancholic photo of noted intellectuals and headlines "Aj Shaheed Buddhijibi Dibos/ Martyred Intellectuals Day Today"- almost the same news with similar treatment each year, as if a standing matter for 14th December newspapers. I memorised several names with honour, pride and blues, not knowing much about their works - Professor Munier Chowdhury, Professor Anwar Pasha, Professor Mufazzal Haider Chowdhury, Philosopher Professor G. C. Dev, Professor Jyortirmoy Guhathakurata, Professor Santosh Bhattacharyia, Litterateur Shahidullah Kaiser, Ophthalmologist Alim Chowdhury, Cardiologist Fazle Rabbi, Film director Zahir Raihan, Journalist Nizamuddin Ahmed, Lyricist-musician Altaf Mahmud and Journalist Selina Parvin.
It took me a long time to know that Professor Habibur Rahman, Professor Sukhranjan Samaddar and Professor Mir Abdul Quaiyum of Rajshahi University were also murdered by the Pakistani Army and their local collaborators Al-Badr and Al-Shams. It took even longer to find out the estimated number of intellectuals killed from March 25 to December 16, 1971.
Other than mass media news, not many outlets were available to learn about the martyred intellectuals, not in school textbooks or in the public sphere. I do not know about the current situation, my schooling was in the eras of General Ziaur Rahman and Lieutenant General Hussain Muhammad Ershad. Nevertheless, we could learn that the vanguard intellectuals of this soil were taken blindfolded to torture cells in Mirpur, Mohammadpur, Nakhalpara, and Rajarbagh and were killed en masse, mainly in Rayerbazar and Mirpur. State patronage to the war history was not always the same, but this is such a living history rooted in the collective memory of the nation that irrespective of who came to power, observed the day, at least officially.  Martyred Intellectual Memorial was built at Rayerbazar in 1999. Also, Ali Ahsan Mohammad Mujaheed, the second in command of Al-Badr in 1971, has received death penalty for helping with the killing and abducting of intellectuals. Hence, as per state modus operandi, it is hard to say that there is much lack of remembrance.
So, why does the question of 'struggle of memory' against 'oblivion' even arise when we talk about our martyred intellectuals? Prior to that discussion, I would like to confab about what is the significance of remembrance.
It is important to recall those who made sacrifices, even their lives, to ensure our freedom. We must not forget our intellectuals who dreamt of an independent, free nation and worked for that. Lest we forget that they were proven to be potential, and for that reason they were killed, as Pakistan never wanted us to make a knowledge-based country. Remembrance is important to avoid repeating the mistakes of the past to build the future. Not only remembering, but also how we remember is important.
One part of remembrance is ceremonial, and I have no problem the way our state performs it. However, my concern is, the reason for they were killed, i.e., their practice of free thinking, for which they did their best to get over the 'Pakistan psyche', that part is missing from the whole narrative of remembrance.
From the early days of independence, unfortunately, freedom of expression has been compromised.  Broadcast media, both radio and television, was under government control. Television's status as a public corporation came to an end. Press freedom was further threatened under the Special Powers Act in 1974. On one hand, government controlled the media, on the other; government started giving in to the demand of religious frenzy; a young poet Daud Haider had to leave the country for writing a poem. After the assassination of Bangabandhu in 1975, the country was ruled virtually by the Generals till 1990. Three tenets of the constitution were scrapped away: secularism, Bengali nationalism and socialism. Not only the secular spirit of the birth of Bangladesh was scuffled through 5th and 8th amendments, but also symbols and sounds of Muktijuddho were banned in government media. This period was particularly hard for the intellectuals. Writers, film-makers, dramatists, teachers engaged themselves to restore the reminiscence of Muktijuddho. That was a huge struggle of memory against the distortion of history. As the war criminals were rehabilitated politically by both the General Presidents, eventually intellectuals were divided broadly into two tents: pro-muktijuddho and Bangladeshi nationalist force, which allied with Jamaat-e-Islami. When the political situation pushes the intellectuals to opt for any of the two sharply divided political marquees, it is hard for the intellectuals to keep their freedom, the ultimate virtue of an intellectual.
How the patronage of the religion card in politics gradually shrunk the space for free thinkers could be understood citing a few examples. When Islam was declared the state religion, atheist professor and litterateur Ahmed Sharif was declared 'Murtad' by religious zealots, whereas when Kazi Motahar Hossain, Kazi Abdul Odud organised the "Buddhir Mukti Andolon" (Freedom of thought movement) in the 1920s and 1930s, nobody declared them 'Murtad'. Taslima Nasreen had to leave the country for her writing but nobody threatened Begum Rokeya for writing more radical text, "Those religious scripts are nothing but male-written rules to subdue women" (StriJatir Abonoti, 1904). Atheist writer and Professor Humayun Azad was also hacked brutally and eventually died in Germany. Noted litterateur Abul Mansur Ahmed's Hujure Kebla was in the syllabus of B. A. Honours Bengali Course under National University, nobody opposed that. However, for staging it on the Independence Day school programme in 2011, thousands of people attacked a Hindu village in Satkhira district and torched the teacher's house who directed it. This year four atheist bloggers and writers, Avijit Roy, Washikur Rahman, Ananta Bijoy Das, and Niladri Chattopadhyay Niloy, have been hacked to death, and publisher Arefin Faisal Dipan for publishing Avijit Roy's book; publisher Ahmedur Rashid Tutul and poets Ranadeepam Basu and Tareque Rahim survived severe machete attacks. Top intellectuals and progressive movement defenders are under death threats by the religious extremists.
As a result of these serial killings, death threats and government's failure and reluctance to bring the culprits to punishment, young intellectuals and fighters who reclaimed the spirit of Muktijuddho are now leaving the country. This young generation was brought up in the distorted and divided history of the country; even, they voted AL to power for the war criminals' trial and formed Shahbagh Movement to vigil that the justice is ensured. But they have not gotten support from the established partisan intellectuals, rather they were asked to write with 'caution'.
At this point the struggle of memory against oblivion is not only important but essential - in our case, the memory of the martyred intellectuals, their works and sacrifices, and why they actually sacrificed their lives for.
The writer is Professor, Department of Mass Communication & Journalism, University of Dhaka.