Editor's Note
Remembering the father of the nation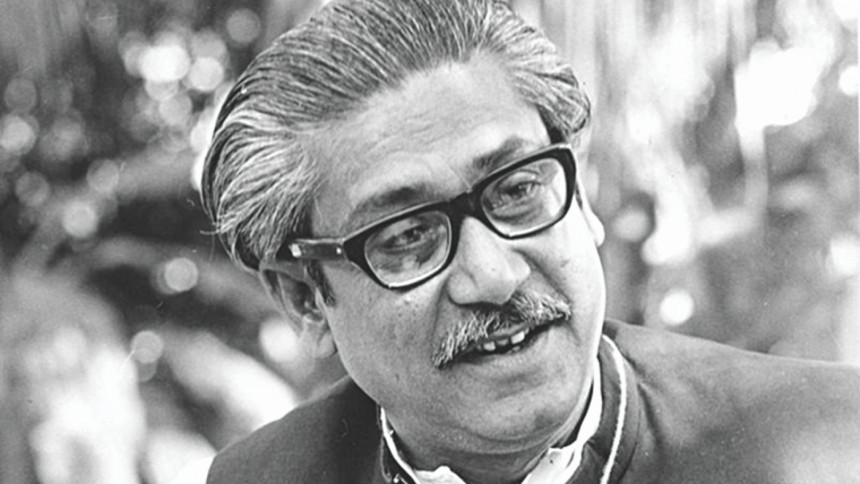 The history of our liberation war is as full of glory, valour, courage and sacrifice, as it is of tragedy. Just as we were beginning to process the enormity of the genocide perpetuated during the nine months of brutal war, the discovery of the massacre of our intellectuals at the fag-end of the war shell-shocked us. The enemies, having failed to defeat us, murdered our most talented minds in literature, medicine, philosophy, science, education and journalism, all but obliterating the intellectual base of our emerging nation. 
It was in this challenging context that our "thought leaders" began their journey of nation building. 
Then came the assassination of Bangabandhu along with all his family members. Soon after, democracy was put in a chokehold and the country derailed by military dictators. Our intellectual tradition was further crippled, freedom of expression and fundamental rights throttled, and the values of the Liberation War trampled upon by successive autocratic regimes intoxicated on power.  
But the resolute and freedom-loving people of Bangladesh were not to be defeated; the teachers, writers, educationists, artists, journalists, scientists -- young and old -- joined hands once again. Disregarding strict military censorship, they audaciously announced that they would resist all attempts to derail us from the values of the independence struggle, as evidenced by the unmistakable communalisation of politics and determined efforts to move away from our secular roots.
Those whom we honour today, on our silver jubilee, are those visionaries and activists who led the country back to democracy in 1990, an auspicious occasion that coincided with the birth of The Daily Star. 
Twenty five years on, those luminaries who guided us through our toughest political times – through the struggle for liberation and the movement for democracy -- are still carving newer avenues in the quest for an egalitarian society, for a more functional democracy.
We are proud to honour these nation builders who, through their lifetime contribution to economics, education, journalism, literature, drama, music, business and the sciences, still spur us on to move ahead and walk tall as a nation against all social and political obstacles. We are presenting the only institutional award to the Liberation War Museum for preserving and popularising the history of the Liberation War.
By honouring them, we also aim to reinvigorate that intellectual culture which is an integral part of our national heritage, and send a message to the younger generation that they ought to emulate these iconic persons and follow in their footsteps. We strongly believe that it is only through recognising and honouring our rich intellectual tradition that we can truly move forward. 
At a time when freethinkers and publishers are being frequently attacked by extremists, we find it highly pertinent to honour those whose work should always remind us that the spirit of independence, achieved through the sacrifices of lakhs of war heroes and heroines, lies in our secular culture where tolerance, as opposed to bigotry, constitutes the most basic pillar; that it is only through cultivating a culture of freedom of expression and intellectual independence that we can restore harmony and put democracy on a stronger footing.
Mahfuz Anam
Editor and Publisher