EARTHQUAKE AWARENESS DAY
Earthquakes Don't Kill People, Unsafe Constructions Do
On this day in 1897, Assam and parts of colonial Bengal, including Dhaka, were jolted by an earthquake measuring 8.3 on the Richter scale. Popularly known as the Great Assam Earthquake, it left hundreds of people dead, and did grave damage to properties and communication lines. In our present situation of unplanned urbanisation, high density of population and poor earthquake preparedness, an earthquake of such intensity would result in complete disaster. The frequent tremors felt in our neighboring areas signal that we are not very far from the reality of a disastrous earthquake. Against this background, BSRM and The Daily Star came together to create mass awareness about the measures needed to build safe structures that can significantly minimize losses and save lives.

Safe designs save structures  
Prof. Dr. M. Shamim Z. Bosunia, Former President, Institution of Engineers, Bangladesh
Professor Basunia pointed out the two most common building structures in Bangladesh that can be significant sources of serious earthquake damage:  soft-storey and weak-storey buildings. A typical example of a soft-storey building is an open storey building, where the bottom floor is constructed with an open area for parking utilities and public spaces. Here one storey of the building is more flexible (less stiff) when compared to the other floors. Similarly, weak-storey refers to buildings where the first floor is designed with fewer walls than other floors while generally also having greater height than them. A similar design can be found in other floors. These weak spots make the building vulnerable to seismic forces. Unfortunately, building owners and developers are unaware about these risks. They should immediately reinforce these unsafe structures by using bracing, steel frames, brick walls or other retrofitting technologies in the soft areas of the building, urged Professor Basunia. According to him, another important aspect of design is maintaining the appropriate slenderness ratio of the structure, i.e. maintaining a balance between the width of a building and its height. He also highlighted proper construction of joint details of columns, beams and beam-column junction.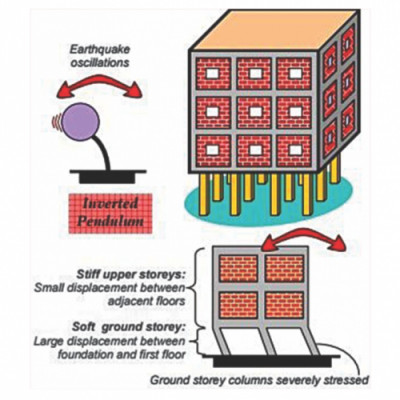 Besides design, quality of the construction materials also needs to be ensured, stated the expert. The most important material in reinforced concrete structure is steel. He informed that the earthquake resistant property of steel is defined by its ductility. Generally it indicates the degree to which an assembled structure that is damaged can undergo large deformations without collapsing. High ductility steel has better ability to absorb energy than low ductility steel.
Professor Basunia also urged the developers to fully comply with the Building Code. A column should at least be 12 inches in dimension to ensure an earthquake-resistant design, for example, according to the Building Code. One must keep in mind the criteria for bearing the load of quakes and winds, concluded the expert.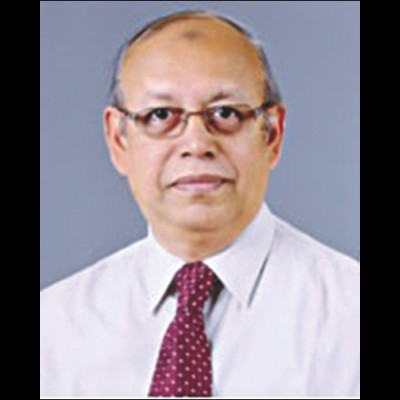 Stop ignoring the foundation 
Prof. Dr. A M M Safiullah, Vice Chancellor, Ahsanullah University of Science & Technology 
In Bangladesh, we spend a lot to strengthen the building but care little about its foundation, lamented Professor Safiullah. Solid foundation significantly reduces earthquake damage. He illustrated the idea of soil liquefaction in this context. Granular soils are made up of a mix of soil and porous spaces. When earthquake shocks occur, the water-filled pore spaces collapse which substantially lowers the soil's resistance. As a result, heavy objects such as buildings can be damaged from the sudden loss of support from below. Buildings constructed on loose soil suffer more when liquefaction occurs. In contrast, structures anchored to bedrock or stiff soil in earthquake-prone areas suffer less damage, explained the geo-technical engineering expert.
As Dhaka city is expanding outwards, the surrounding wet fields are being filled up for construction purposes. If the land filling is not done properly by maintaining sufficient density of soil, there are risks of liquefaction related collapse of the structures built on the soil. In Dhaka, most of the cases of building collapse happen due to such weakness in the foundation, informed Professor Safiullah. 
He pointed to the weakness of BNBC for not adequately addressing the foundation related issues. The manpower involved in soil investigation also does not have enough expertise in soil testing. Most of them were involved in tube well projects, he argues. There is no authority or code to regulate this sector in Bangladesh while countries like China and Singapore have strict provisions to employ geo-technical engineers in performing this task, he further emphasized.
He also shared that there is a geographical mapping of the whole country where the areas which are vulnerable to earthquakes are clearly identified. Dhaka and Sylhet are two earthquake prone zones. Thus, in the event of an earthquake, these two cities will witness more tremors than the other parts of the country. The BNBC has clearly defined the parametres that need to be followed in building structures in these areas, informed Professor Safiullah.
Underground structures are safer than over ground structures, argued Professor Safiullah. He concluded his statement by citing the example of Tokyo where a significant amount of structures are built underground. If we could have established underground rails instead of flyovers, it could be much safer in the event of earthquakes, said the expert. 
Ensure quality of engineers 
Prof. Dr. Munaz Ahmed Noor, Vice Chancellor, Islamic University of Technology
Professor Munaz initiated the conversion by debunking the myth of earthquake resistant construction materials. Often advertisements mention fatigue strength of a steel product as an earthquake resistant property which is totally baseless, argued the expert. Steel and concrete are the main elements in a reinforced concrete structure. The most important thing is to ensure that the quality of concrete is maintained and the reinforcements, such as steel, are properly used at the field level. That's why we need qualified people on the spot, emphasized Professor Munaz. He added that Bangladesh is seriously lacking here. Many universities are selling engineering certificates but the certificate holders do not know the basics of construction engineering. Now it has become a challenge to ensure the quality of engineering education in Bangladesh.
He suggested that an engineering council, similar to a medical council, should be established to certify the engineers and ensure quality and integrity of the profession. In addition, there should be a peer review system to ensure the proper design of buildings. Generally in Bangladesh, consultants design the model of a building and submit it to Rajuk. But Rajuk does not have the capacity to properly review all these designs. As a result, a large number of buildings are being built on faulty designs. In many cases, the standard practices of designing are being compromised to accommodate the whims of building owners. Such irregularities are endangering the future. Professor Munaz concluded by urging that all the designs should be prepared by certified designers which should then be peer reviewed by certified professionals of the field.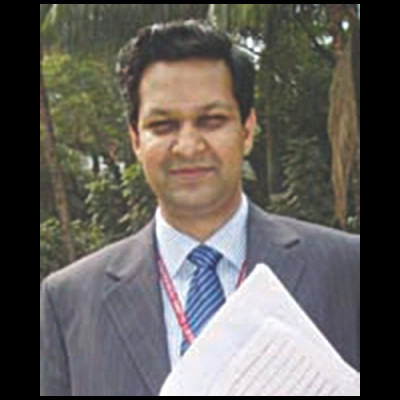 Earthquake research demands more attention 
Prof. Dr. Raquib Ahsan, Director, BUET – Japan Institute of Disaster Prevention and Urban Safety    (BUET – JIDPUS)
Buet – Jidpus is one of the leading earthquake research centres in the country. Established to fulfill the urgent need for active research and education support in the field of disaster prevention and urban safety in Bangladesh, this institute got formal approval from the University Syndicate in 2011. 
The director of the institute, Professor Raquib Ahsan, informed that the earthquake engineering laboratory of the Institute owns sophisticated technologies such as shaking boards, reaction walls and actuators – the first of their kind in the country.  Professor Ahsan shared that currently they are working on BRB (Buckling Resistant Bracing) technology to address the vulnerability of soft-storey buildings. This will provide an effective solution to the problem at an affordable cost, he claims. BUET-JIDPUS' research also found that flat plate structures can be effectively retrofitted at low costs by using reinforcement clips. These findings will definitely help the country in retrofitting the existing buildings and reduce the earthquake damage significantly. Apart from engineering structures, the researchers of the institute are working to make the non-engineering structures located in rural areas safe from earthquake and storm.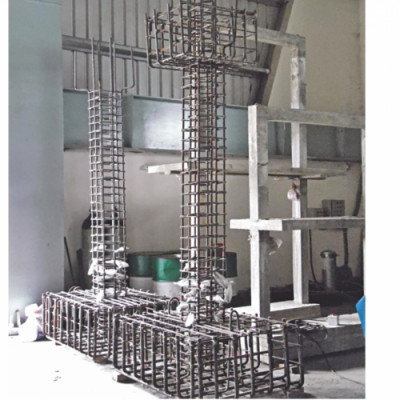 Professor Ahsan shared that generally we follow the models of other countries in formulating our policies regarding earthquake resilience. But we need to consider local factors such as social and structural differences and different construction methodologies to make our structures more earthquake resilient. Currently, with the financial aid of UNDP, the institute and the URP department of BUET are conducting a risk assessment in Mymensingh, incorporating social and structural factors.
Professor Ahsan concluded by highlighting the need for increased allocation and manpower in the research field of earthquake resilience.