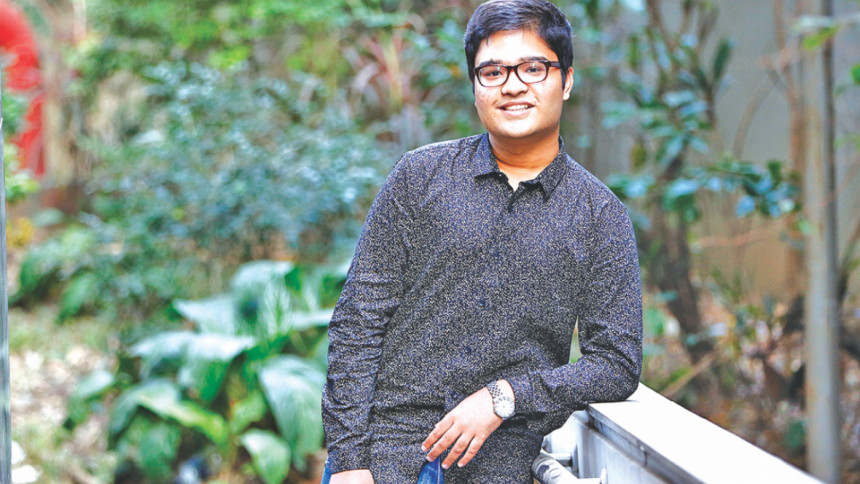 Whenever Fardeem Munir commutes to and fro his school and residence, it takes him at least two hours before he can reach his destination. While stuck in the heavy and notorious traffic of the Dhaka city, Fardeem, alike most of the youths of his age, has the option of browsing through Facebook, checking Instagram stories, listen to music or even create hilarious (yet amusing) Snapchat stories. Besides using social media, the traffic scenario can also be used to listen to podcasts; a term still unfamiliar to the mass public of Bangladesh. Fardeem not only listens to podcasts, but, is also involved in creating his own.
"A TV show without the visuals," - this is how the 12 grader of Sir John Wilson School defines a podcast. "These audio files can be downloaded from the internet to a computer or mobile device and later be listened to. I started listening to podcasts since grade eight on topics of my interest, like theatre, poetry, electronics, gadgets and more. Not only did they help quench my thirst for knowledge, but also, helped turn my idle time  spent behind traffic to more productive."
Breaking distance barriers, Fardeem has released podcasts of notable and successful Bangladeshis scattered all over the world through his programme called "The Munir & Munir Show." The personalities include Jhankar Mahbub, the senior web developer at the Neilson Company, Chicago; Tarik Adnan Moon, a senior data scientist at Edo, San Francisco; Tamim Shahriar Subeen, Engineering Manager at Grab, Singapore; and Awalin Sopan, a software engineer at FireEye, Washington D.C.
Fardeem also talks about how meaningful contents can be made. As he explains, step 1 is to chalk-out a plan and makeup your mind that you are doing this not to achieve validation, rather, you have a passion for it. Step 2 is all about getting into action and recording the podcast using a microphone like the Blue Yeti or simply, your smart phone. Step 3 involves editing the digital file by using software like Adobe Auditions or Logic Pro. Next, step 4, is to upload your final work on your website or on a SoundCloud account. Finally, last but most importantly, market your work.
"The steps are fairly easy once someone gets the hang of it," Fardeem adds.
On asking about his future plan regarding the unique venture, he expresses to have released at least a hundred podcast episodes before joining university. "I wish to use my podcasts to bridge between the rural and urban voices in our country too," Fardeem expresses.
To access the mentioned podcasts, visit show.munirhasan.com