DIU: The largest green campus amongst private universities in Bangladesh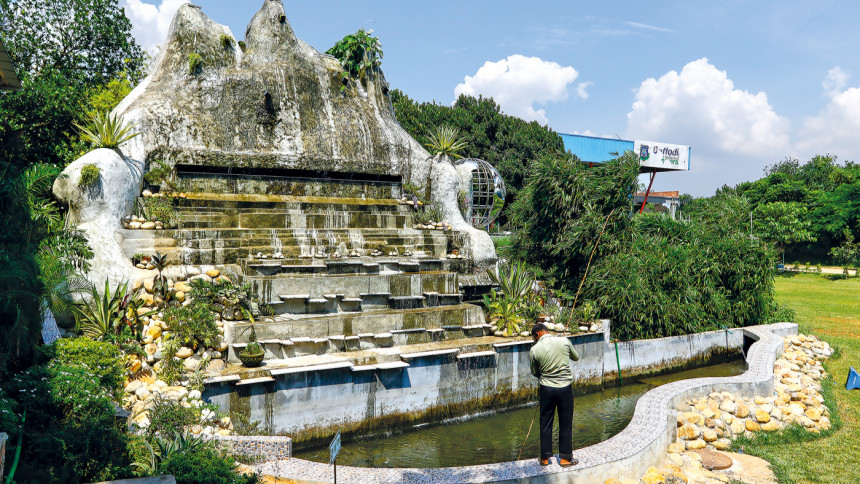 Daffodil International University (DIU) started their journey in 2002 in Sukrabad, Dhaka. By 2010, the DIU community inaugurated their campus in Ashulia Model Town, at a location surrounded by nature. Classes began at the campus in 2011. 
The university premises, covering 100 acres of land, has a beautiful view. The whole area is well organised and wisely planned. "I have a vision of turning the university into the finest green campus in the world, along with quality education," says Dr Md Sabur Khan, the Chairman of DIU.  "I want to provide the students with excellent and affordable facilities."
DIU secured the first position in the country and 159th globally, at UI Green Metric Rankings, in 2018. It is the only university in Bangladesh which was simultaneously ranked by three of the most renowned university rankings, including Times Higher Education (THE), QS Rankings and UI Green Metric Rankings.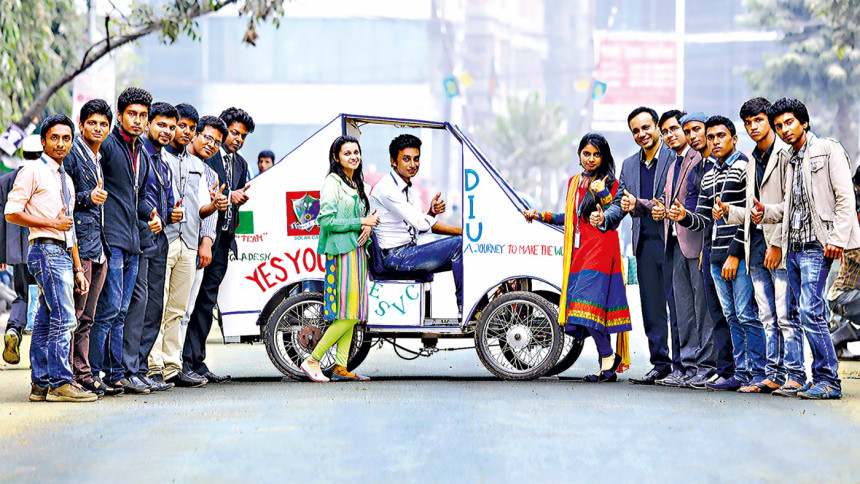 "The campus has a spacious and attractive entrance with a huge playground, which was my first priority," says the Chairman. "Cutting down trees was a major requirement when we were designing the buildings, but I did not allow that because I wanted a green environment for our students. As a result, the architects had to go through many challenges to complete the buildings, while keeping the trees unharmed."
There is a guest house at the university premises, named after Anisul Haque, consisting of eight rooms. The building is partly made of tin containers, along with concrete. There is also a big pond at the venue.
In addition, DIU has a jungle named Bonomaya, which is kept with the intention of conserving the environment. It can be used by the students of the Nutrition and Food Energy Department as a source of gathering organic materials. There is a polo-ground and a basketball ground, along with a big cricket pitch, for the students.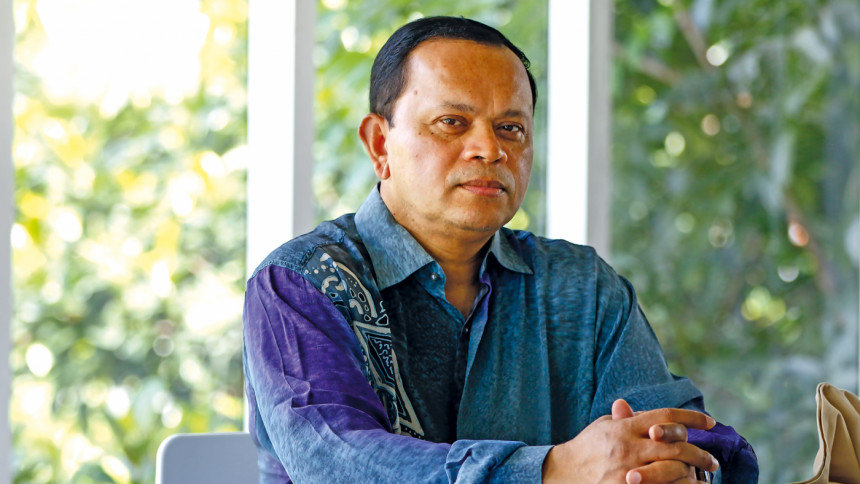 The university has its own swimming pool and fountain, in addition to an artificial highland waterfall. 
The electricity at the campus is provided through DIU's own generator, along with the help of solar panels. 'Yes You Can' is a group of 22 CSE students at DIU, who made a solar car, with the support of green technology. They received the Future Award in Asia's largest solar technology event, Electric Solar Vehicle Championship 2015, in India.
To attract students to the green and healthy environment, DIU has a promotional offer of 20 percent waivers for those who want to start classes at their permanent campus.