Spotlight
Remembering the Legend Siddiqua Kabir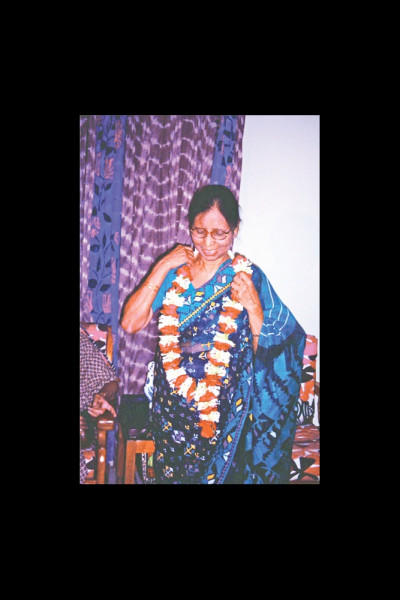 Photos: courtesy
In an era of online tutorials and a vast number of cooking channels, many of you might argue that cookbooks have lost their appeal and are in their last days. However, most home cooks will be forced to disagree with that. Because in over two decades, Siddiqua Kabir's "Ranna Khaddo Pushti" has become an indispensable, must-have friend that assists nouveau and expert cooks in their kitchens. Siddiqua Kabir has become a household name, always providing us with solutions to each of our cooking queries.
But there's more to Siddiqua Kabir than what met the eye. 
"She did not do things to make a statement, and yet she steadily broke grounds – performing on the radio in the 50s when very few women ventured in public, let alone perform in the media, hosting the first cooking show on television in the 60s, travelling alone in the early 60s for a second Masters degree, taking responsibility for her siblings despite the presence of an elder brother," writes Zarina Nahar Kabir about her mother in Rondhon Shilpi Siddiqua Kabir, a compilation of stories about her, shared by her family and friends and edited by Sharmin Lucky, published in 2009.
From a mathematician to a nutritionist, Siddiqua Kabir experienced interesting shifts in life.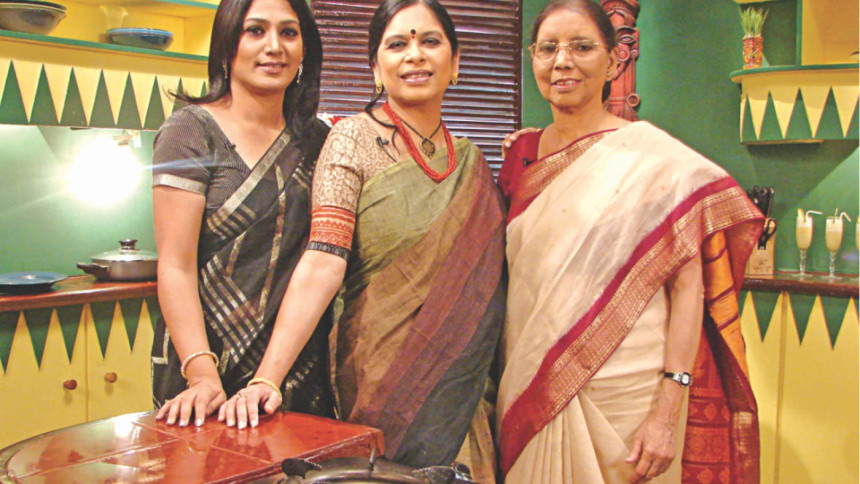 A very bright student, Siddiqua joined the Education Cadre of the Government as a lecturer of Mathematics at Eden Girls' College, after completing her Honours and Masters in the aforementioned subject. 1961 saw a major shift in her career when she received a scholarship from the Ford Foundation for her second Masters. She went to the US to complete a course on Food, Nutrition and Institutional Administration at Oklahoma State University, and obtained a Masters degree on the same subject in 1963. 
Upon her return home, she joined as a staff member at the College of Home Economics, from where she retired as Principal in 1993. With the view to eradicate malnourishment among mothers and children of the country, she started a programme on cooking, aired on Dhaka TV in 1966. 
Applying the knowledge she had acquired on Food and Nutrition, she published the immensely popular "Ranna Khaddo Pushti" in 1978, where she demonstrated the art of cooking – delicious yet nutritious food.
When you follow her recipes, mark certain pages of her book and add your own notes to them, you probably have no idea about the intense cooking-modifying-tasting-editing process that went into each of these recipes. Finding new recipes to add to this book was a labour of love for Siddiqua Kabir, and a jury board consisting of her four children, husband and younger brother – an integral part of this culinary adventure.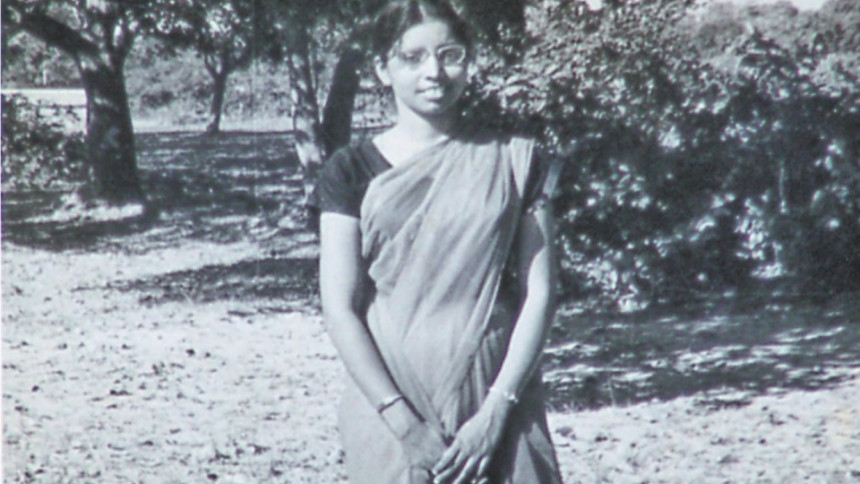 "We had the best time when she tried her hand in cooking Chinese food," recalls her daughter Shahanaz Ahmed Chandana in Rondhon Shilpi Siddiqua Kabir . However, contrary to expectations, the tasting of new recipes was not always as exciting. It was not an easy feat to prepare items like brownies and ice creams, as many of the ingredients were not available in our local markets back then. One batch of brownies would be too soggy, another would be too hard. Sometimes, she would not find the right colour or the exact amount of sweetness that she had hoped for was missing. Her family would often get the discarded batches as snacks! Her children would get tired, but she never did. She preferred being chained to her kitchen as long as she did not get the perfect recipe to add to her manuscript. While trying out different recipes for deshi sweets, for example, her kitchen went through another course of constant chaos. "For weeks, the kitchen floor and counters would be covered in milk, sugar, sugar syrup, cottage cheese, chhana and kheer, making it a heaven for ants," says Shahanaz.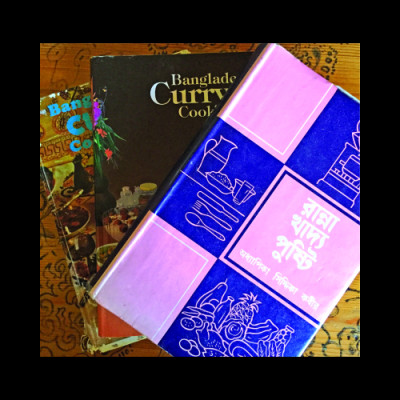 Siddiqua had been active and persistent all through her life. "She was sick for around two months before she died in her early 80s, but till then she would always be occupied in some work or other," says Nafisa Hasin Shormi, her daughter-in-law.
So what is the secret that made her the indispensable Siddiqua Kabir?
"The secret is that she never kept a secret," says Shormi with a laugh. "She always preferred to share her recipes with everyone.
She would always measure the calories of each item that she prepared. This is probably a special quality of someone who knows both the mathematics and art of cooking." 
Even though her recipes received almost instant fame that had spread over districts and generations, she always preferred living a calm life, far from publicity. "When we used to attend any family programme, people would request her for photographs and even ask for some recipes or cooking techniques. She would always be happy to meet these requests but she also would be a little embarrassed with all that attention," says Shormi.
As she was never interested in promoting herself, it was not easy for any producer to convince her to star in a show that prominently featured her name. But eminent media personality Sara Zaker, who is also her niece, was able to convince her to star in the show "Siddiqua Kabir's Recipe", which ran for nine years.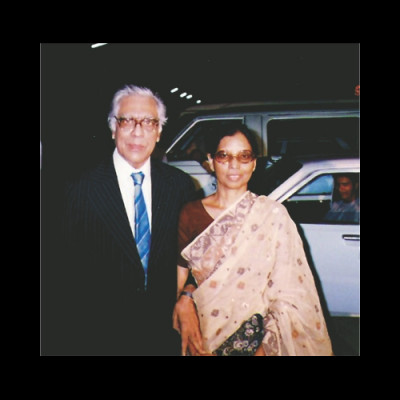 "My mamani would tell me that if she ever has a cooking show she would only do it under our production house, Ddhoni chitro Limited. A hardworking professional, she was always confident of the recipes showcased in the show, as she used to prepare them beforehand several times before she got the perfect recipe," says Sara Zaker, Managing Director of Ddhoni chitra limited. She adds that the A/C could not be turned on set, as it was a cooking show, thus there was constant heat emitted from the oven and the camera lights. But she would never complain or feel exhausted. "Our show also had a segment which included a guest with their own recipes. That was the only time that she could take some rest, but it was impossible for her to keep seated. She would inevitably be found standing by the guest, curiously asking questions and taking directions."
Even in her late 70s, she was always energetic, positive and enthusiastic to learn, adds Sharmin Lucky, prominent television personality who accompanied Siddiqua as a host in the said show for all nine years. "Honestly speaking, in the beginning, I mistook her as a grumpy and serious person and would be frightened of her. But later, I learnt that she was just very calm and disciplined as a person. A few episodes later, we became very close and I discovered her to be an institution. She was soft spoken, but well-articulated, not so talkative but everyone's favourite."
Clad in a simple taant saree, with her hair in a bun and a hint of a grin playing on her face, simplicity was her middle name. 
Even though she was the one coming up with incredible recipes and exquisite meals, she never ate much. Whenever offered food, she would always say, "Don't give me much." 
An avid music enthusiast, Siddiqua would often spend her lazy afternoons with her daughter-in-law listening to Rabindra Sangit. She also loved reciting poetry. Shormi's fond memories with her also include making plans for the whole day and managing the household side by side, just like two good friends. 
Siddiqua Kabir was like a nucleus in her family. "Abba (Syed Ali Kabir, prominent journalist and former Deputy Governor, Bangladesh Bank) always said that one of the best things that had happened to him was to have Amma in his life. I have rarely come across Bangladeshi couples where a husband so openly expresses his admiration and love for his wife as Abba would," says Zarina in the book Rondhon Shilpi Siddiqua Kabir.
Since we will be observing her birthday tomorrow, let us finish with a wonderful birthday memory. On one of Kabir's birthdays, her husband had planned a surprise for her - he bought a number of sarees and kept them hidden in all the possible places she would visit throughout the day. She opened her cupboard door to take out money for household shopping to find a saree tumbling out. When she tried to take out a book from the bookshelf, she discovered another saree hidden within the piles of books. She found yet another one under her pillow, and one more in the washroom. 
Overwhelmed with happiness but too shy to express her feeling, Siddiqua spent her birthday wearing each one of them, and later preserved them as her precious possessions.
On her 85th birth anniversary, The Daily Star remembers this wonderful human being who won a permanent space in our hearts (and also the book shelf!) with her culinary delights.