A South Asian Meet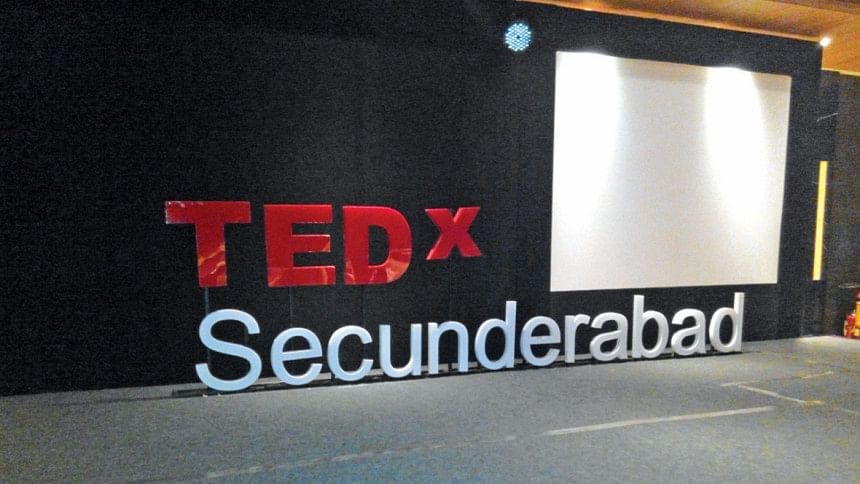 Photos: Courtesy
Imagine a platform where young artists, scientists, social media specialists and thinkers get together to unleash the potentials of South Asia – surely this is bound to create something dazzling! On October 2-3, 2015, individuals from India, Pakistan, Bangladesh and Sri Lanka got together in Hyderabad to speak at the TEDxSecunderabad. Brilliantly organised by the US Consulate of Hyderabad and run smoothly by Nabeel K Adeni, the event was attended by 100 professionals and students, who were invited a week before the TEDx talks took place.
Starting off with Sajid Iqbal from Bangladesh, he showcased the marvelous job his organisation Change has been doing for the past few years in Dhaka. Not only did he create an impact in society with his bottle-baati idea, he is currently building and distributing lanterns which run on solar power. "We are building low-cost lanterns which run on solar power, but are equivalent to a 10 watt bulb," he said to the audience. "The best part is that everything is made from recycled materials, which is why the lanterns are cost effective."
The talks consisted of speakers talking about building more online schools, wars going on in states for decades, politics, lifestyle, and also art and poetry.
A talk that marked the end of all talks, which also mesmerised speakers, was the one by Sunesh Rodrigo from Sri Lanka. I am addicted -- to porn -- food porn, said Sunesh Rodrigo. Clearly, that was enough to cause murmurs in the crowd added with occasional smirks and gasps. A young farmer all the way from Srilanka spoke about growing your own food, respecting nature and what he actually learnt from playing Farmville, an online game on Facebook. "Everybody likes to take pictures of their food nowadays, but would they like to grow it?" he asked the audience. Sunesh's witty yet practical reasoning behind growing one's own food was the last talk of the day, successfully mesmerising the crowd and also convincing them of following Sunesh's food growing project online, using the hastag #foodIgrowSA – a move to inspire people from all over South Asia to grow their own food.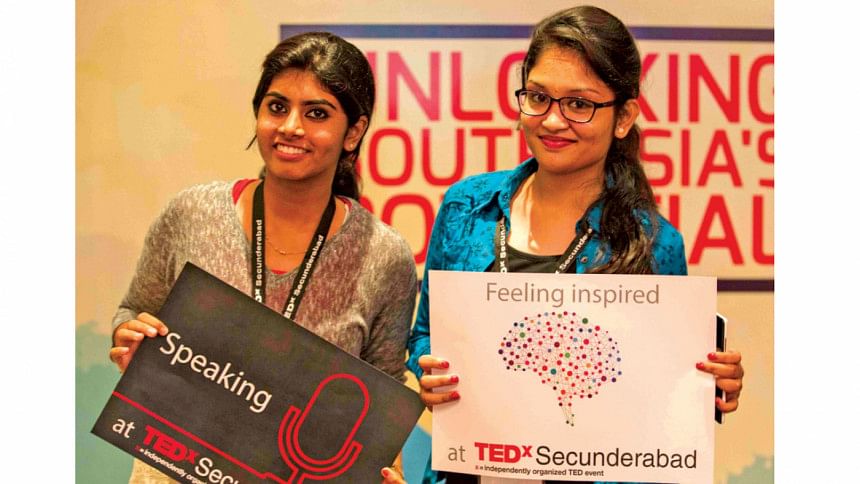 Sidra Sayeed, a young member of the Progressive Youth Forum, National Party in Pakistan, is a socio-political activist and believes that politics can make lives better, contrary to the infamous belief in South Asia. While speaking to the audience, she stressed on how not only women should come out of their homes and vote, a right that thankfully is being practiced in South Asia, they should also join political parties. "In fact everybody should join a political party and do what they can in their own ways," said Saeed. "This is a fantastic way to uplift your life."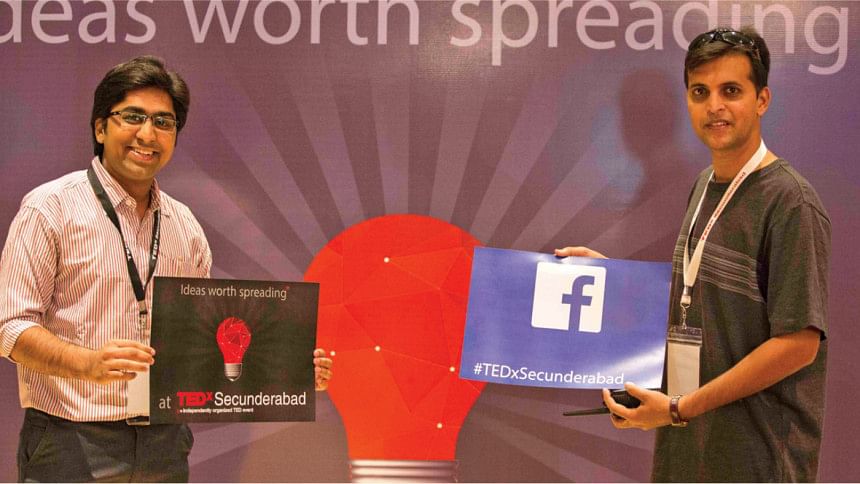 Sijo Kuruvilla George, a tech incubator in India, stressed on the 4-days a week work plan instead of the traditional 5-days a week. He also claimed that a 32-hour work week has proved to be way more productive then the 40-hour work week. "This way, you get an extra 20 percent time for yourself in a week," he said. "I am spending the 20 percent of the time playing board games. What would you like to do with your 20 percent?"
Asif Sinan ended the day with some Urdu blues. Collaborating with local artists from Hyderabad, Sinan played Jazzical – a blend of Jazz music and Hindustani classical music.
In a nutshell, the speakers and performers from all over South Asia had a story to tell – of achievements, happiness, plans, hashtag projects, human rights, history and about awareness.