HISTORY
WAR THROUGH WORDS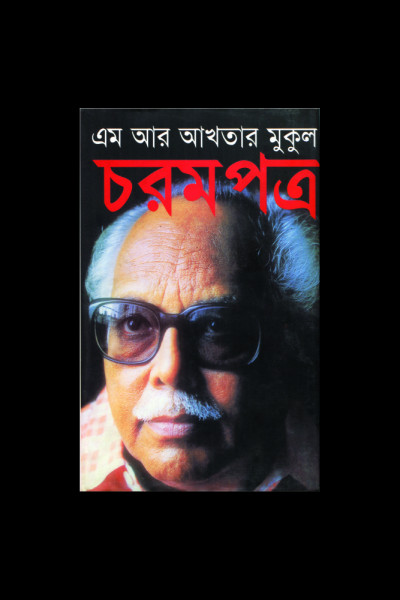 The broadcasts from Shwadhin Bangla Betarkendra of '71, used to be the source of inspiration for the fearless freedom fighters from the battle fields, as well as for the nation. At the very critical juncture of our peoples' lives, different programmes broadcasting from this legendary radio centre helped to keep the nation's spirit high. 
While the news bulletin helped people to follow the progress of the war on a day-by-day basis, different programmes, Charampatra for example, instilled a nationalistic spirit in people craving for freedom. 
Millions of Bangladeshis from all over the country used to be mesmerised with the 8-10 minute monologue of Charampatra, presented by a charismatic public speaker named M R Akhter Mukul. In a satirical tone, he used to mock the Pakistani army while praising the bravery of our freedom fighters. This voice artist would use versatile voice tones and a range of pitches to create a dramatic effect in his narration. An added attraction was Mukul's use of local dialects which made this programme popular among the villagers. Through storytelling, he would narrate the latest war related news or the heroic raid of the troops of liberator bombers over an enemy-held territory. He used to simplify the critical political situation and military tactics for the general people all over the country. 
Airing almost every day during the war days, those ten minutes of dramatic commentary came to an end on December 16 like this- "aaij sholoi December. Charampatrar shasher din apnago Bandar namta koiya jai. Bandar nam M. R. Akhter Mukul (Its December 16th. On the very last day of Charampatra, let me tell you my name. It's M R Akhter Mukul)." 
Charampatra was not only an attempt to escalate the combat efficiency of our freedom fighters by boosting up their morale and enthusiasm, but also this programme worked as a tonic for the 65 million Bangladeshis living in a volatile condition. Charampatra also won over 15 million Bangladeshis who had to take refuge in India and also among the Bangla-speaking native Indians.