Heritage
The Symbol of Chittagong's Colonial History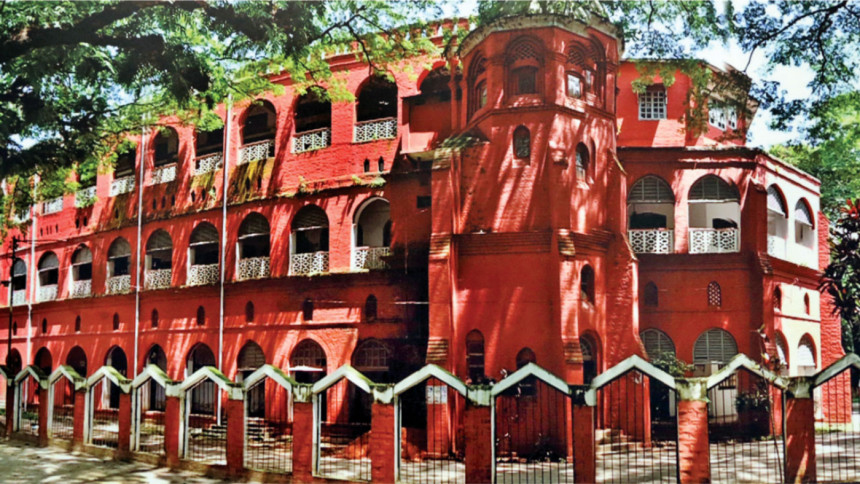 Photos: Prabir Das
The Central Railway Building (CRB) in Chittagong city is one of the few remaining buildings that tell the history of two hundred years of British colonial rule in Chittagong.
The gigantic red coloured building at the heart of scenic, lush rain-tree covered hilltop attracts many visitors daily for its architectural beauty and historic past.  
According to Shamshul Hossain, historian and author of "Eternal Chittagong", a book on the history of Chittagong, the British rulers took over the control of Chittagong from Nabab Mir Kashim in 1760 and ruled it until 1947. During their reign they built several buildings to facilitate their administrative works. One of those buildings is CRB.
"This huge building is currently being used as the Headquarters of Bangladesh Railway (east zone) and covers around 20 acres of land", says Railway Estate Officer (Headquarters) Abdul Bari.
"The building was established in 1872 as the headquarters of then Assam-Bengal Railway. The original building was a two storey structure that had thirty four rooms in the ground floor and thirty three in the first", says Kamrul Ahasan, chief engineer of Bangladesh Railway (east zone). Later in 1918 the building's southern wing was extended up to a three storey structure and in the east and north it was raised up to four-storey height.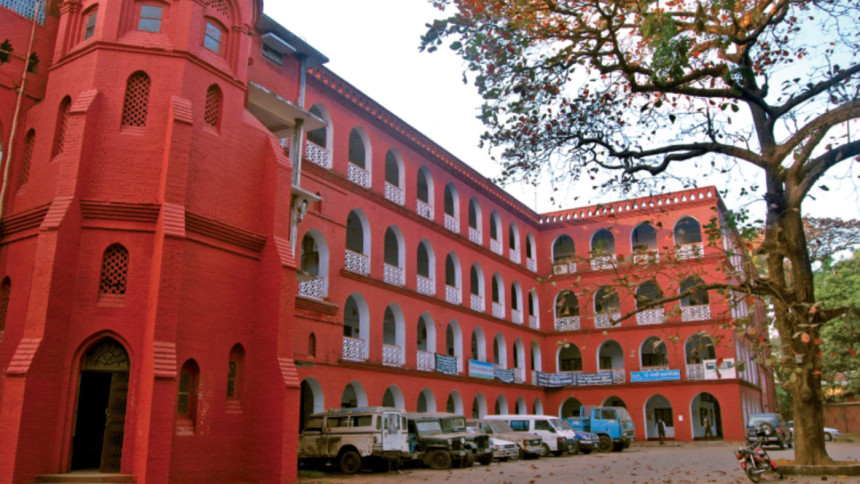 A portion of the building was damaged by aerial bombing during the liberation war of 1971 but it was rebuilt maintaining its original design. There is a two storied carriage porch in the centre of south-block of the old building with two beautiful gothic arches. There is a foyer inside the structure that is topped by a hemispherical dome. Besides, in the south-west corner of the old building, there is a tower that has a spiralling staircase and a small dome on top which resembles Mughal architectural style.
Shahadat Hossain, a regular visitor of this historic site says "The building is like a huge labyrinth. When I first entered into the building, I became puzzled to see hundreds of rooms and huge corridor. This historic building and its lawns should be preserved with care as many people come here to visit this beautiful architecture."
Some railway staffs said that this age old building is not in a good condition. Water seeps through the roof during the rainy season. Although according to the Antiquities Act, 1968 (amended in 1976) all buildings or establishments more than 100 years of age can be protected by the state for their historical importance, this historic building is not preserved as an archaeological site.
Lovely Yeasmin, assistant director of Department of Archaeology says, "We are planning to conduct a survey in Chittagong to identify all the historic buildings like CRB."
If the building is not declared 'protected' and preserved in original shape then it might be demolished in course of time or its magnificent view might be covered by clumsy, unplanned structures which have happened to most of the historic buildings of the city.