BRAVE HEARTS
A group of Bangladeshi youngsters stunned the Pakistan army with their daring commando attacks during the Liberation War of 1971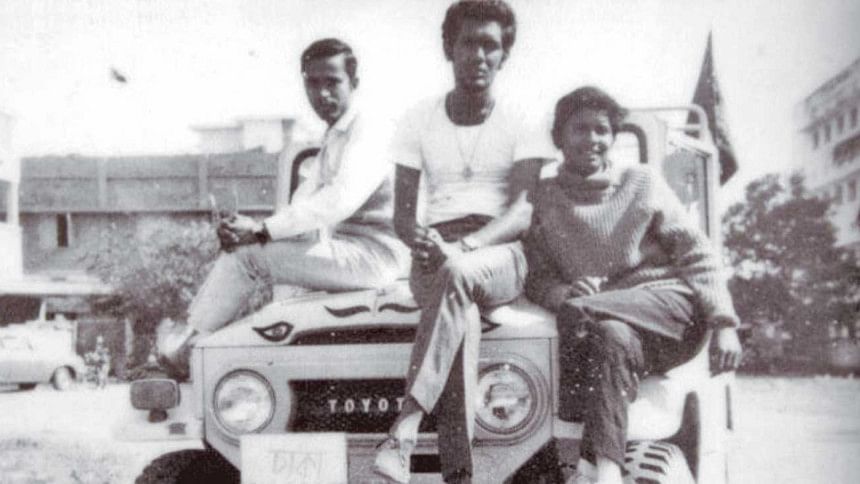 June, 1971, three months after our declaration of independence from Pakistan, thousands of Bangladeshi (then East Pakistani) youth had been receiving training in India to fight against the Pakistani occupation army. Among them, a group of 17 valiant freedom fighters were handpicked by Khaled Mosharraf, sector commander of Bangladesh forces Sector 2, for audacious commando raids right inside the Pakistani strong points in Dhaka. They were the famed and much feared Crack Platoon, a commando wing of the Mukti Bahini.
Their first attack was launched at the Hotel Intercontinental, the hub of West Pakistani military officials, political leaders and foreign delegates during the war. In June, West Pakistani officials managed to convince a World Bank delegation that 'normalcy' had been restored in the then East Pakistan which would bring them foreign donation. So, the first mission of the platoon was to attack the hotel conveying the message that the war of Bangladesh's independence was in full swing. 
Seven volunteers of the platoon armed with grenades and pistols reached Dhaka and arranged a car to carry out the operation. The freedom fighters tactfully bypassed Pakistani guards and reached the hotel. Then three grenades were flung just inside the hotel compound giving a mortal blow to the Pakistani morale and displaying the courage of the Mukti Bahini. 
Habibul Alam, Bir Pratik, was a member of this valiant commando team. In his words, "The operations were extremely dangerous. We had to reconnoiter the place several times before each raid. Sometimes we had to attack from running vehicles which was almost suicidal. One day, Badi (Badiul Alam, Bir Bikram) and I acquired a Mazda car for the operation. We had only a few LMGs (machine guns). I drove the car to Dhanmondi, road number 18. We saw eight Pakistani soldiers and policemen gossiping and smoking in front of Justice Jabbar Khan's place. I drove up beside them and Kazi (Kazi Kamaluddin, Bir Bikram) and Badi fired the LMGs at them while Rumi (Martyr Shafi Imam Rumi, Bir Bikram) and Swapan (Kamrul Huq Swapan, Bir Bikram) were covering us. All the eight soldiers and police were gunned down. It took only two or three seconds to accomplish the operation." The raid took place on August 25, 1971. (The Daily Prothom Alo, December 4, 2012)
The Crack Platoon was a real terror for Pakistani soldiers. Before surrendering to the allied army, General Amir Abdullah Khan Niazi, the commander in chief of the Pakistan occupation army said, "It (Mukti Bahini) made us deaf and blind." Crack Platoon launched successfully as many as 82 such operations at Pakistani key point installations in Dhaka. In retaliation, the Pakistan army carried out mass murders and martyred many of its members. But they could not suppress the struggle for liberation. We owe our victory to these valiant soldiers and remember them with respect and pride.