an apple a day
Save your Skin in Winter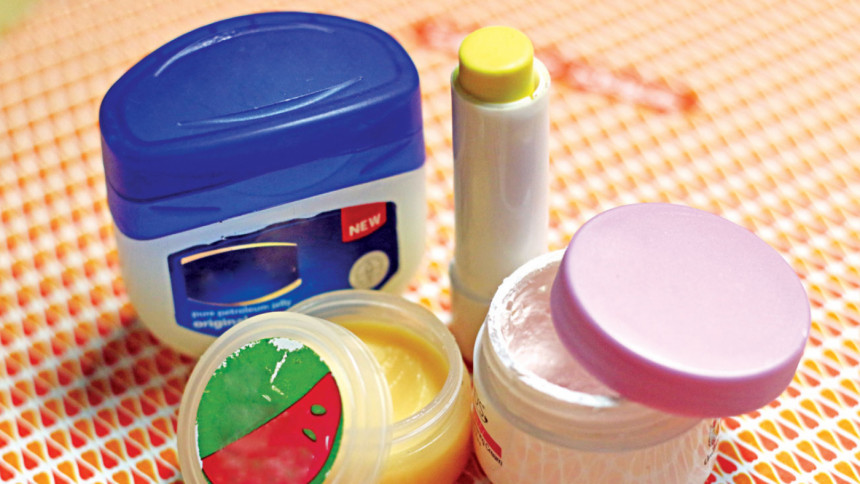 Photo: Kazi Tahsin Agaz Apurbo
If winter comes, can dry skin be far behind? In fact skin disorders caused by dryness of the skin are the most prevalent physical problems in this season. Although winter is a great time for feeling the warmth of a cosy sweater or blanket or simply basking in front of a fire pit, many people suffer a lot during this season from a lot of skin diseases like eczema, psoriasis resulting in uncomfortable itching, dryness and cracking of the skin. The key factor behind this skin is the dry weather that draws all the moistures from our body. However, there are many ways to prevent these disturbing phenomena. Even without using costly cosmetics you can keep your skin fresh and lively if you know some useful techniques.
Before learning the tips, let's know about all the causes of the winter skin disorders. Exposure to dry, low humid air is the main cause of dry skin. Temperature and humidity plummets in winter and in some parts of Bangladesh it becomes nearly freezing condition which is the ideal condition for causing dry skin. However, dryness of skin becomes stimulated if lipid layer gets depleted under the outer layer of your skin. This condition can be caused by long exposure to additional heating system like central heating system, fireplace or stoves. Besides these using harsh soaps and strong detergents, long exposure to sun rays (UV rays) and even taking long hot showers can also cause dry skin. Even low intake consumption of water and liquid food or any metabolic disorder can also cause this problem. Those who have previous cases of eczema and psoriasis are more vulnerable to skin problem in every winter.
There are many ways to tackle this uncomfortable condition. Let's know about these tips:
* Cut the length of your bath because long exposure to warm water from the geezers increases loss of natural oils from the skin. This is why short showers in temperate water is more useful in the winter to keep your body clean and healthy.
* Apply humidifiers to your home. There are lot portable humidifiers available in the market which will turn water into water vapour adding extra moisture to your home climate.
* Drink water more frequently than ever and eat a lot of liquid food like soup, porridge etc. Dry skin is the result of increasing loss of water from your body. So, this will help you a lot to keep your skin healthy and lively.
* In winter, avoid using soap based moisturiser because soaps remove oils from your skin.
* Avoid using alcohol based moisturiser.
* Wear gloves, scarves and caps where necessary.
* Don't rub or scratch your skin unnecessarily. This removes the epidermis making your skin prone to  loss of water.
* Try not to wear itchy clothing made of synthetic fibre because dry skin is sensitive to contact irritants like artificially produced fibres and it may worsen itching and redness. 
* Apply moisturising creams, ointments several times a day. These are also very useful in treating dry skins because they help to conserve water and skin lipids.
If you can follow these tips, it is for sure that winter will be one of the most pleasant seasons for you. However, if you have already developed skin diseases like eczema or psoriasis, do not delay to consult a dermatologist.