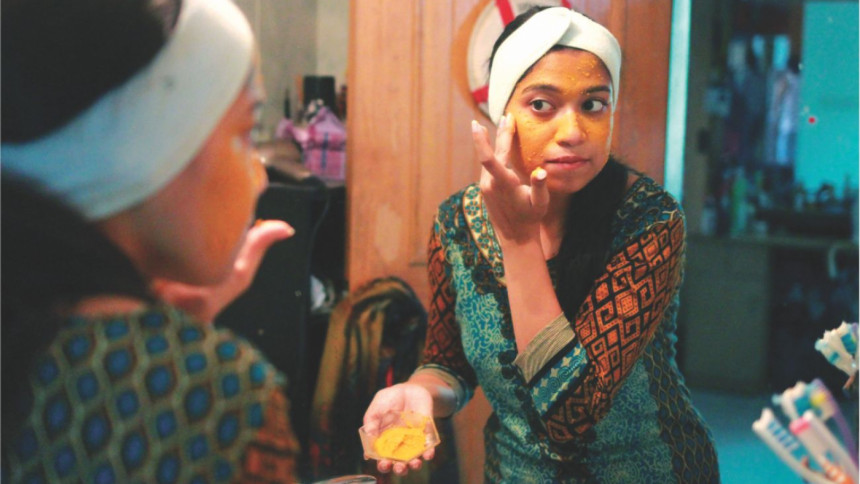 Human skin, especially facial skin, is one of the most important factors in attractiveness. Skin acts as a barrier between the internal and external environments, protecting the body from mechanical damage, toxic substances, and radiation. In recent years it has become clear that the skin is an essential part of the immune system. Modern nutritional science is developing new insights into the relation between food intake and health, and effects of food ingredients may prove to be biologically relevant for optimal skin condition. Nutrition is one of the most important parameters that is involved in modulating skin health and condition. This is evidenced by the development of skin lesions in response to nutritional deficiencies. Dietary supplementation with the deficient vitamins, minerals, or essential fatty acids improves skin conditions in these situation. 
Macronutrients (carbohydrates, proteins, and lipids) and micronutrients (vitamins and nutritionally essential minerals) work together to maintain the barrier functions of skin in the face of everyday challenges. Omega-3 & 6 fatty acids help keep the top outer layer of the skin strong and intact so that external toxins and pollutants are kept out. Also it can help keep our skin smoother and younger-looking. They found in cooking oils, poultry, grains, sea fish, flaxseed, and pumpkin seeds. 
Eating plenty of fruits and vegetables rich in antioxidants is good for skin. Antioxidants such as beta-carotene and vitamins C, E, and A can curb the damage caused by unstable molecules known as free radicals which can harm skin cells and cause signs of aging. Vitamins, minerals, and other nutrients can give our skin the youthful glow of good health. The excitement is focused not only on creams and lotions we put on our skin but what food we put into our body as well. 
Vitamins A, C, E, K and B complex can all help improve skin health. Vitamins C and E Among the most important new dermatologic discoveries is the power of vitamins to counter the effects of sun exposure. Make sure our diet includes plenty of vitamin C & E such as citrus fruit , broccoli, cauliflower, and leafy greens, vegetable oils, nuts, seeds, olives, spinach. Vitamin E can soothe dry, rough skin, reduce photo damage, wrinkles and improve skin texture. Vitamin A is necessary for the maintenance and repair of skin tissue. Colorful Fruits and vegetables are loaded with vitamin A. Vitamin B Complex Specially biotin & niacin are nutrient that forms the basis of skin, without adequate amounts, we may end up with dermatitis (an itchy, scaly skin reaction). It's found in many foods including bananas, eggs, oatmeal, and whole grain. These vitamin rich creams can help give skin an almost instant healthy glow and it can also work as a lightening agent to even out blotchy skin tone & help our complexion look plumper and younger .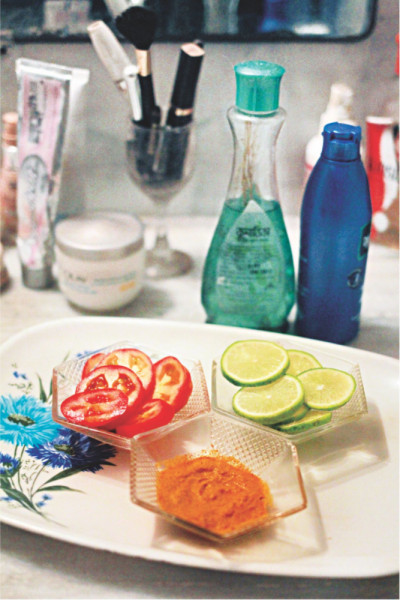 A number of scientists believe this mineral plays a key role in skin cancer prevention. If we do spend any time in the sun, selenium could help reduce our chance of burning. The best dietary sources of selenium include whole-grain cereals, seafood, garlic, and eggs. Still another important mineral is copper. Together with vitamin C and the mineral zinc, copper helps to develop elastin, the fibers that support skin structure from underneath. The third skin-friendly mineral is zinc, important if we have acne. Zinc works to clear skin by taming oil production and may be effective in controlling the formation of acne lesions. Food sources of zinc include oysters, lean meat, and poultry.
Now which foods we should avoid for better skin?  White flour, sugar and other foods with a high glycemic index, this can lead to increased sebum (oil) production, slower exfoliation of dead skin cells and more breakouts. Salt encourages water retention and can make us look puffy. Fried foods are loaded with fatty acids that encourage free radical production in our skin. Too much alcohol can dehydrate our skin, leaving our complexion looking sallow and dry.
Professionals suggest taking an over-the-counter daily multivitamin with minerals to boost our nutrient intake if we're not eating a balanced diet. As important as it is to eat a healthy diet, our skin also needs not to smoke, get enough sleep, exercise regularly, and drink enough water.
Now a day's skin care is a multi-business money industry. There are products that claim they will clean, smooth, tighten, lighten, moisturise and reduce acne, aging, swelling, itchy and chapped skin. These products all have a vital purpose and uses, but nutrition is the basic foundation to skin care. Skin is the fingerprint of what is going on inside our body & if we feed our skin from the inside and out then we will get attractive result. So remember, skin care starts with better nutrition.
The writer is Nutritionist, Protishabda Communication.