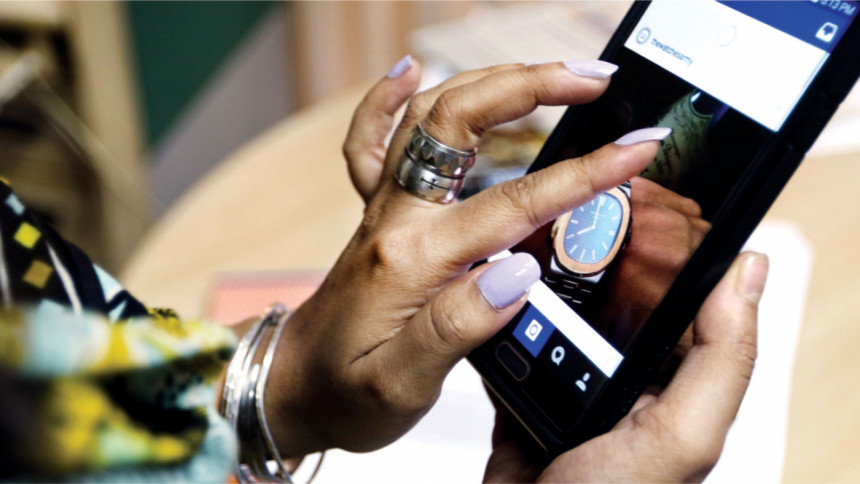 Photo: Kazi Tahsin Agaz Apurbo
Compared to the other significant body parts, nails are quite small in size. But they too deserve to be strong, healthy and trendy like other parts of our body. Getting rid of a few bad habits along with regular trimming and a healthy diet can get you closer to a great set of nails. However while you are busy finishing your "to do" checklist, you might overlook what are the few things that are taboo for your nail health. Take a look at five things you should not do to your nails!
Biting Your Nails
Don't make your nails the victim of your anxiety, stress or boredom. While doctors call it onychophagia , others might call it a bad habit. Before anything else you should know that your habit of compulsive nail biting is considered socially unacceptable; ragged, bitten nails aren't attractive, and neither is the act of biting your nails. Apart from the beauty factor, nail biting can also cause a negative impact on your health. While biting your nails, you transfer bacteria back and forth between your mouth and fingers. In addition, compulsive nail biting is sometimes a sign of an underlying mental health condition, such as anxiety or an impulse control disorder.
Pulling off Hangnails
Hangnails are the dry and brittle triangular-shaped tags of skin around your fingernails that can be torn off. Instead of carefully clipping off hangnails, your obsession with the hangnails might end up in ripping live tissue along with the hangnail. This can cause tension and tearing to your skin, making the problem worse. The deep cuts caused by biting hangnails will likely be more painful than the original hangnail. Don't bite hangnails, use petroleum jelly and lotion.
Abusing Your Fingernails
Don't make your nail act as a substitute for screw, knife or other stuff to pick, poke or pry things. Do it is a serious offense to your nails as this can break your nails and damage the nail beds. So stop abusing your fingernails and let them be in their natural shape.
Over Using Chemical and Nail Products
The good news is most of the nail polishes are relatively harmless to the nails. However the bad news is nail polish removers are not. No matter how carefully formulated and well manufactured, nail polish removers are essentially modified paint strippers. Try to give your nails a break from all the sassy nail colours and let them show their original colour once in a while.
Ignoring Different Nail Problems
Nails might look different at times. Sometime they turn blue, sometimes they get striped with some horizontal white lines on them while sometimes they become very brittle, thin and lifted. Don't ignore any of these sings, these all can be indications of some serious complications. If you have a nail problem that doesn't seem to go away on its own or is associated with other signs and symptoms, consult your doctor or dermatologist immediately.