1 Minute Please
Shahtaj Monira Hashem is one of the fastest rising names in media now. She has been moving quickly through her boldness and talents of modeling and acting. Besides the numerous TVCs and advertisements, she has proved her acting's worth in 'Chinigura Prem', a Valentine's Day Special short-fiction. This week, Star Weekend has a quick chat with her about her journey, favourites and much more!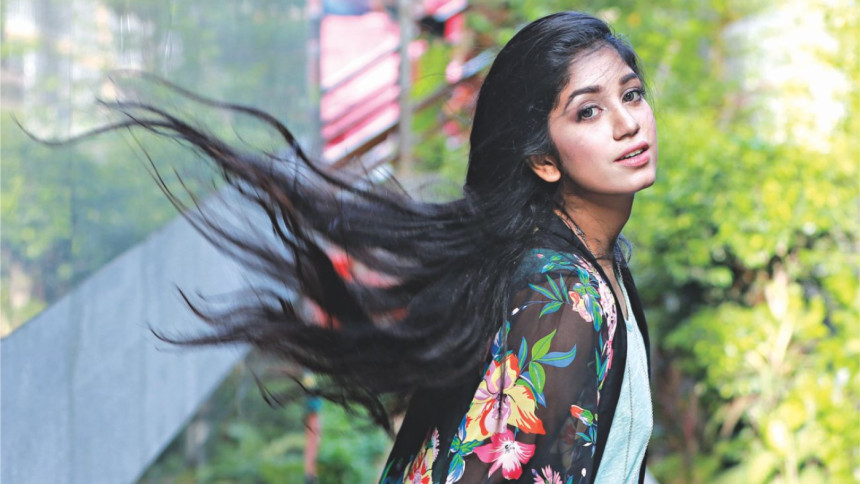 How did you start your journey in the media? 

I have started my career with the Banglalink TVC Call Drop and Alpenliebe Juzt Jelly.
Modeling or Acting—which do you prefer?

Acting. Because, I can represent myself in so many different characters.
Your favorite actor/actress?

Johnny Depp and Scarlett Johansson
The best thing that you like about yourself- 

I don't really bother about what's going on around me. Whatever is meant to happen, will happen. 
If you had a chance to play a role in any movie from the past, which types of role it would be?

Any Superhero movie. I wish I had the chance to play a role of a superhero! It would be like a dream come true!
Your favourite midnight snacks?

Ice-cream and chips. 
– Nilima Jahan, Photo: Ridwan adid Rupon