Wahab, Yasir deny rift after scuffle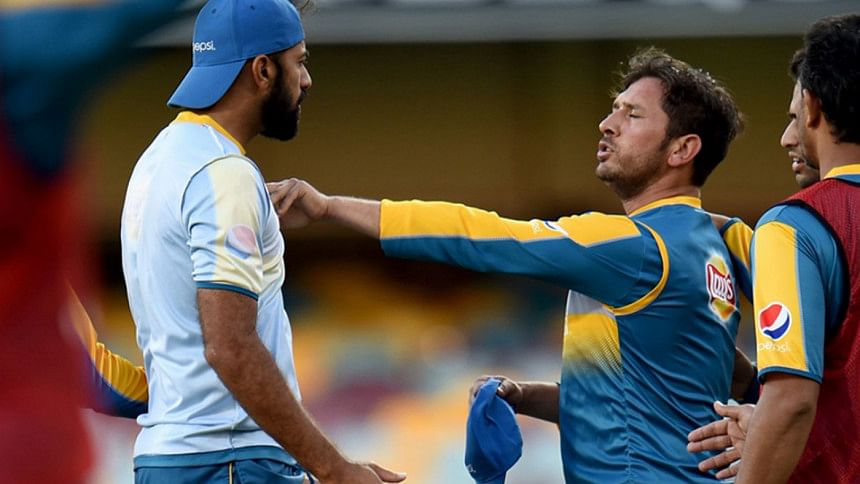 Things got heated between Pakistan bowlers Yasir Shah and Wahab Riaz on the eve of the first Test against Australia but the pair have put to bed any suggestions of a rift.

Photographers caught Yasir and Wahab involved in a confrontation during a football warm-up ahead of their training session at the Gabba on Wednesday, with coach Mickey Arthur and skipper Misbah-ul-Haq looking on. 

A number of Pakistan media outlets suggested Yasir and Wahab may be stewing over the incident but the pair later took to social media to put an end to claims they were at odds with one another. 

Wahab posted a video on his Instagram page, in which a grinning Yasir stresses there is "nothing as such" between the two, while Wahab reinforced the same message.

"Yasir and I are very good friends and we are united," the left-arm quick said, in Urdu.  

"Wrong things have been reported in the media. We will play together tomorrow.  You all need to pray for us. Thank you."

 Yasir also tweeted a smiling photo of himself with Wahab at their hotel.

The two bowlers loom as keys to Pakistan's attack for the three-Test Commonwealth Bank series, which gets underway with a pink-ball clash at the Gabba on Thursday.