Twitter reacts to Messi's retirement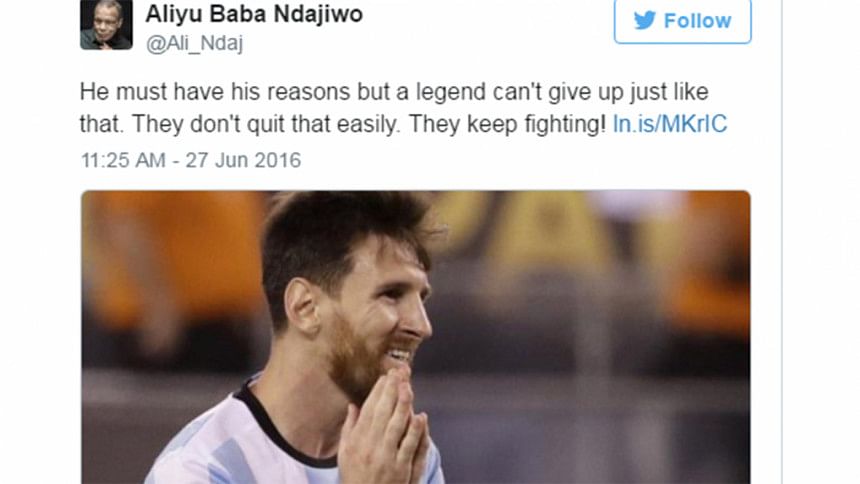 Hard to know if Messi is being serious about retirement or just emotional right now. Argentine federation is a disaster at the moment.

— Grant Wahl (@GrantWahl) June 27, 2016
Argentina's Lionel Messi announces his retirement shortly after the conclusion of the Copa America Centenario in New York.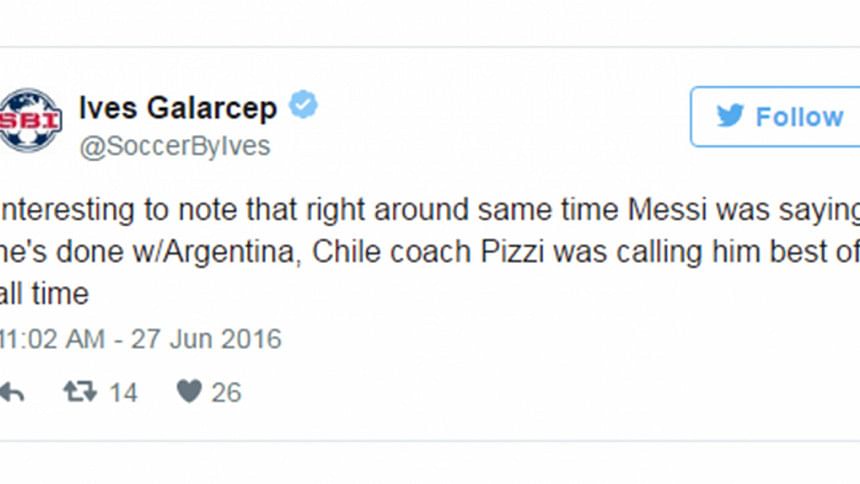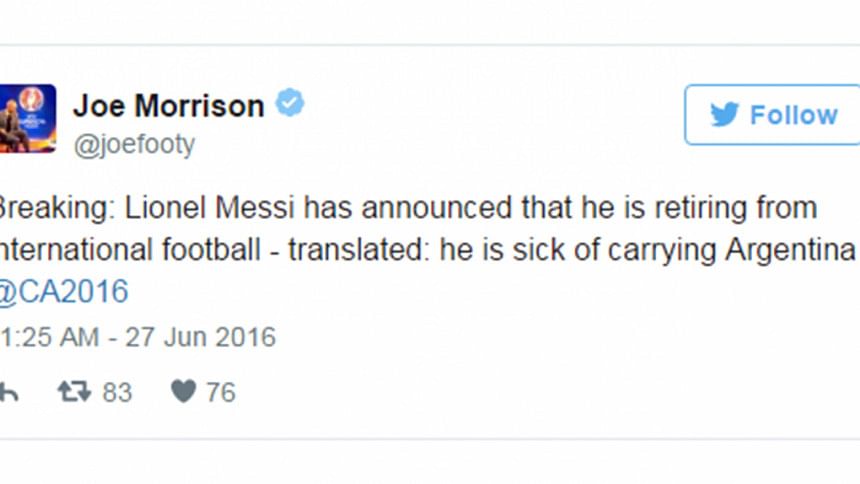 Messi is regarded as one of the greatest players of all time and is often compared to Argentine legend Diego Maradona.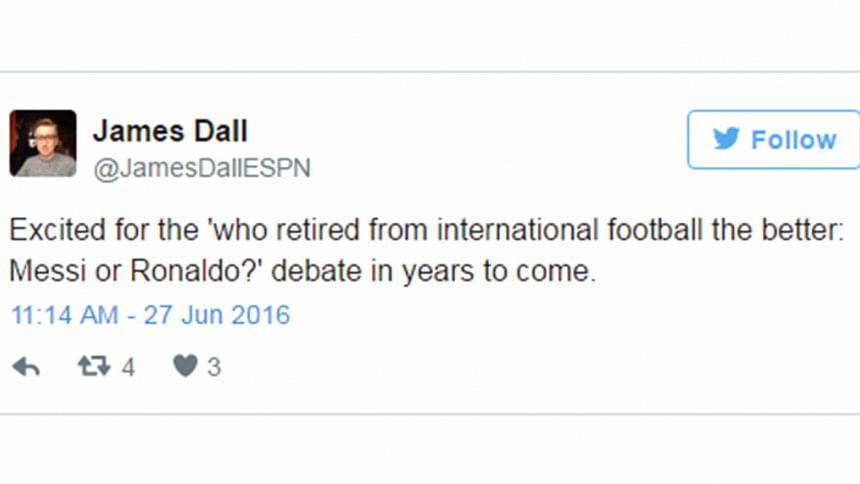 His retirement at the age of 29 from the international side is set to send shockwaves across the footballing world, reports Indian Express.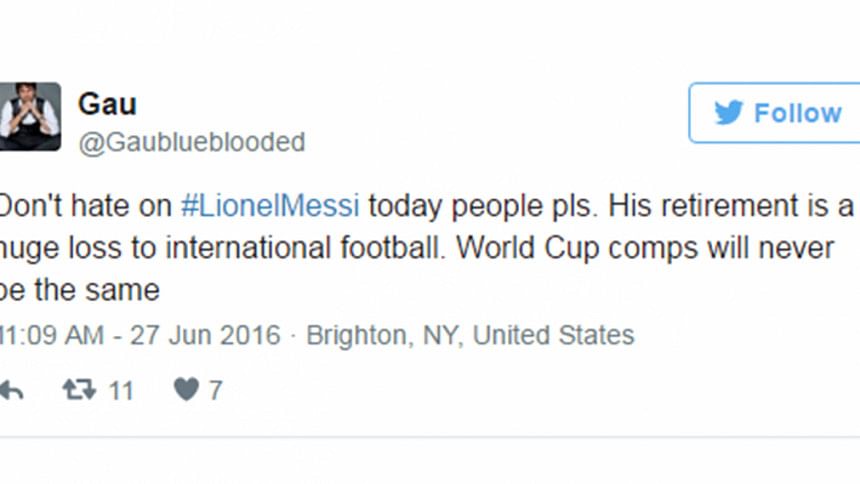 Source: Indian Express