Tigers best of many in T20 World Cup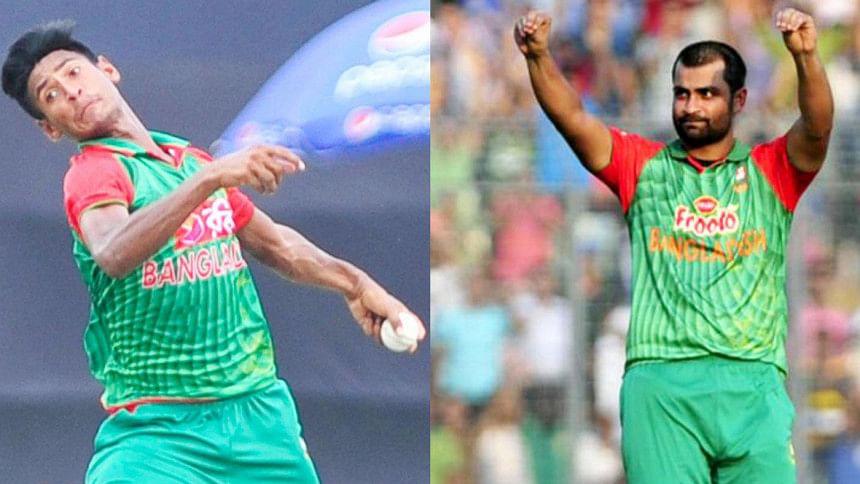 Some of the individual performance of Bangladesh in the Twenty20 World Cup has been a feat unbeaten through the tournament, though the team could not pass on from the group stage.
Bangladeshi players came atop the list of top run scorers, top score in one match, bowling figures, bowling strike rate and wicket takers in the tournament.
Opener Tamim Iqbal found his form in this World Cup and added the tags of the highest scorer, the highest scorer in an individual match and most sixes under his belt.
Mustafizur Rahman, who has been spearheading Bangladesh's bowling since last year, emerged as the bowler with best bowling figures and with the best strike rate having played only three matches.
Tamim scored 295 runs playing six matches – all during the group stage. Second to him came Virat Kohli of India with 273 runs followed by Joe Root of England with 249.
With 103 not out against Oman in the group stage, Tamim remained as the highest scorer followed by West Indies' Chris Gayle with 100 not out and India's Virat Kohli's 89 not out.
He was also the one to hit most sixes – 14 – during the T20 World Cup. His closest competitor was Afghanistan's Mohammad Shehzad with 12 sixes.
Pace sensation Mustafiz, having played only three matches because of a previous injury, had the best bowling figures in the tournament having secured five wickets for 22 runs against New Zealand. He ended up at eighth position having secured 9 wickets in the end.
He had also the best strike rate of 8 in the tournament.
Bangladesh's ace allrounder Shakib Al Hasan was placed at number five position of most wicket takers for bagging 10 wickets in the tournament.