Form deficiencies bug Tigers ahead of Pakistan tie
Bangladesh Skipper Shakib Al Hasan had already said during the ongoing World Cup that his side would approach the two games in Adelaide against Asian rivals India and Pakistan in relaxed mood, hoping to cause an upset or two.
Yet, when things got tight against India, the batters jumbled up individual plans and the concept of playing as a unit went out of the window quickly.
Consequently, wickets fell quickly. In a very important game, contributions are needed from more than just one player.
Bangladesh have had their most successful outing in a T20 World Cup this campaign, winning two matches in the Super 12 stage.
They have a chance to end on a high note in the final group fixture against Pakistan although qualification is a slim prospect. The team is in a rebuilding phase and performances can fluctuate, but before a crucial game it is also a chance to stake a claim for most of the batters in the middle and lower-middle order. But their form has continued to be an issue ahead of the high-stake game.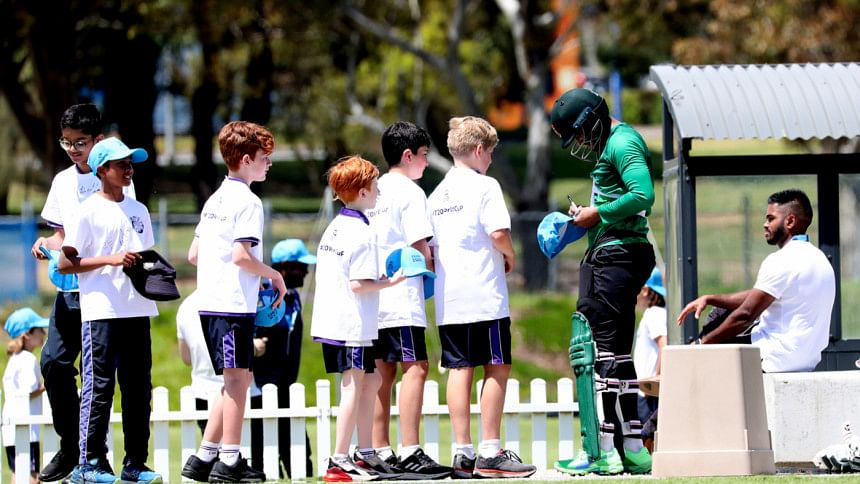 Shakib's form has been below his own standards. Having come to the World Cup after averaging over 50 in the preceding tri-nation series in New Zealand, Shakib has scored just 44 runs in four innings at the World Cup. He has averaged 11 and his runs have come at a strike-rate of just over 97.
While Liton Das and Shakib both carried form to the World Cup, the former has looked solid during his knocks while Shakib often looked awkward, like he was trying to force the issue.
A number three berth remains on the cards for Shakib after he played there in the India game and Bangladesh will remain hopeful the skipper can find his touch. Having faced just 45 deliveries in the four games, Shakib will need to need to settle into a groove.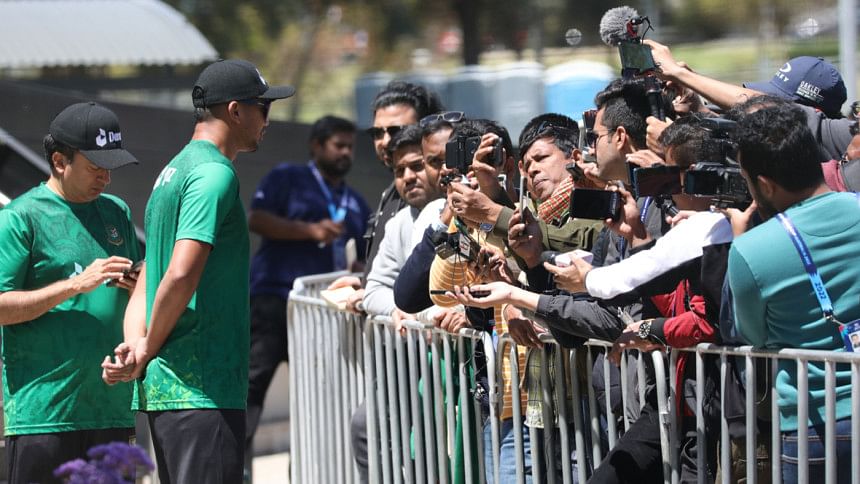 Except games against the Netherlands and Zimbabwe, Afif Hossain too has struggled with just 71 runs in four games. His strike-rate of over 120 suggests that a little more application can go a long way to him making the kind of impact the team management expect of him.
Yasir Ali managed just five runs in his three World Cup outings and as is usually the case, lower-order batters often see their batting order change for the greater good. His lack of runs have not come at a good time though.
As the finishers, Mosaddek Hossain and Nurul Hasan have managed strike-rates under 120 in the tournament.
With Pakistan bolstering a very attack-minded bowling line-up with equal intensity with the new ball and the old ball, Bangladesh's team management continue to ponder the form and need of an extra batter.
Having picked Shoriful Islam, who went for 57 in four overs against India in the last game, they may now opt to go back to an extra batter due in batters' form deficiencies. The bowling has largely remained sharp over the course of this tournament but for the final match of the group, form can play a part in the team combination.