A lifetime experience in 'the wrong place'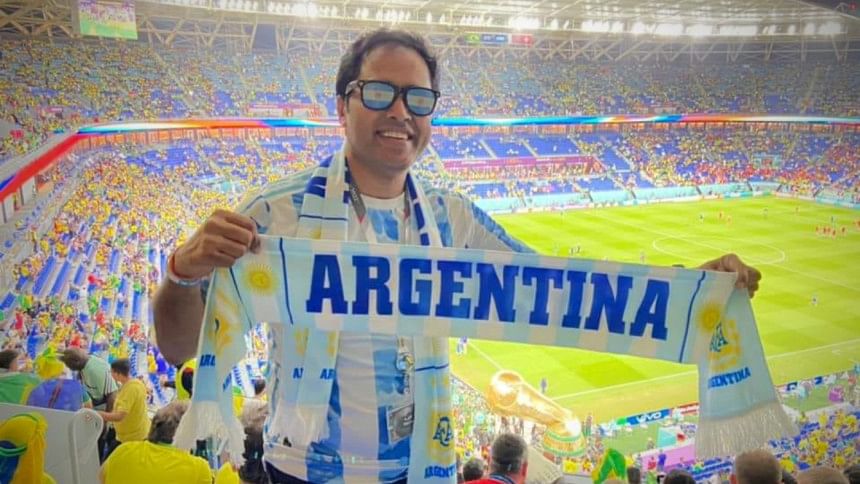 "You are not supposed to be here! Your jersey is in the wrong place, wrong crowd, not good at all," almost all of them had bombarded me with such remarks at the 974 Stadium. 
Of course, I was well aware of the risk I had taken by donning the Albiceleste colours during the match between Brazil and Switzerland on Monday night. Hence it came as no surprise that the Selecao fans had a hard time accepting me.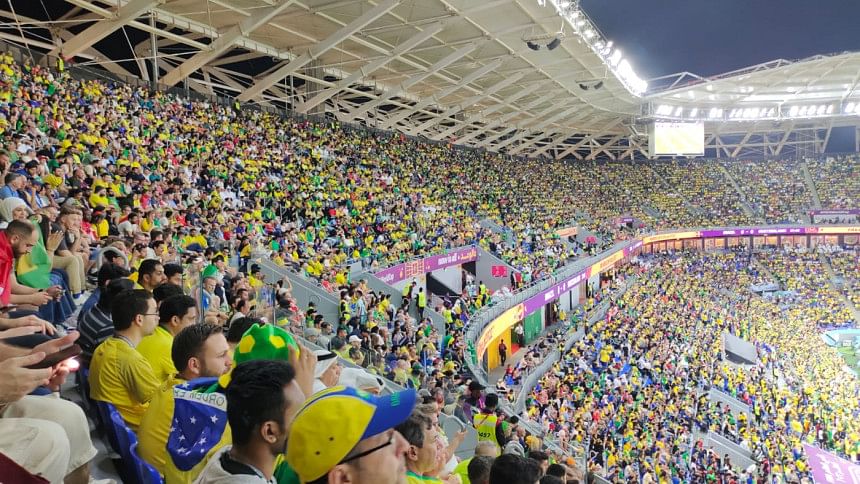 Being a die-hard Messi and Argentina fan wearing sky blue and whites, I was like the 'last man standing' amid a sea of yellow. However, I replied by sending them my good wishes while I was tempted to tell them how I had to struggle to be there on the night.
My journey leading to this eventful night had been far from smooth. It had taken ten months to secure a ticket since I opened a FIFA account and had applied for as many as 240 tickets -- the maximum quota allocated to participate in the lottery -- but to no avail.
Fortune was on my side, however, as my dear friend Dr. Probir Das, who happens to be a faculty at Qatar University, did me a favour by securing a ticket for me, while Mr. Al Masud accompanied me on this memorable journey.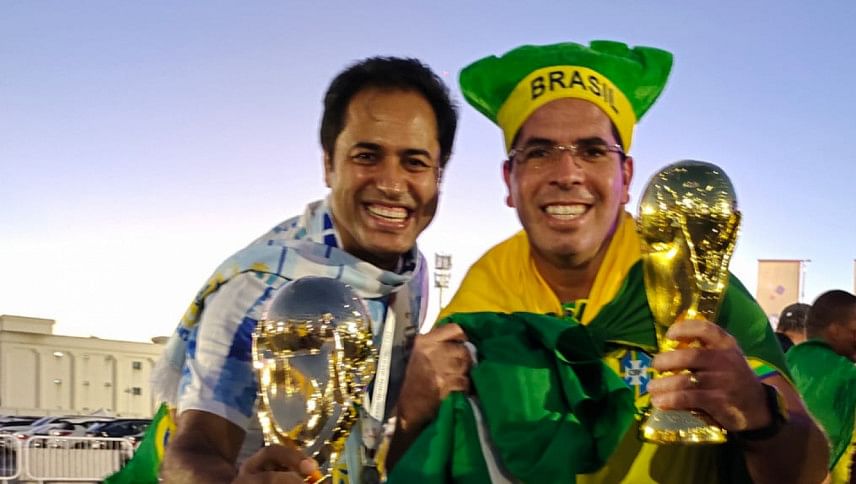 And although the ticket was for a Brazil versus Switzerland match, I could not help but grab the chance with both hands.
The atmosphere inside the stadium was electric, unlike anything I have ever experienced. In the end, Brazil won the match through a solitary goal, courtesy of a captivating Casemiro strike that is bound to live in the memory for a long, long time.
It was an absolute privilege to be there as I felt the childlike wonder and amazement. I must admit, without any hesitation, that watching World Cup football live in Doha is kind of my lifetime achievement.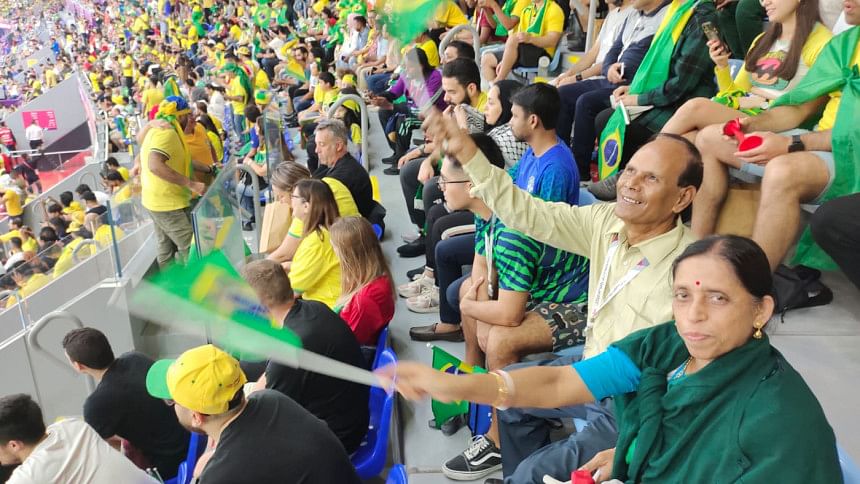 I now gladly look forward to the time of my old age, when I would reminisce about this magnificent experience with my grandkids. I would share every little detail of how I became a part of history by participating at the Greatest Show on Earth.
The writer is from Dhaka and is a banker by profession.