Saintfiet on 2-week vacation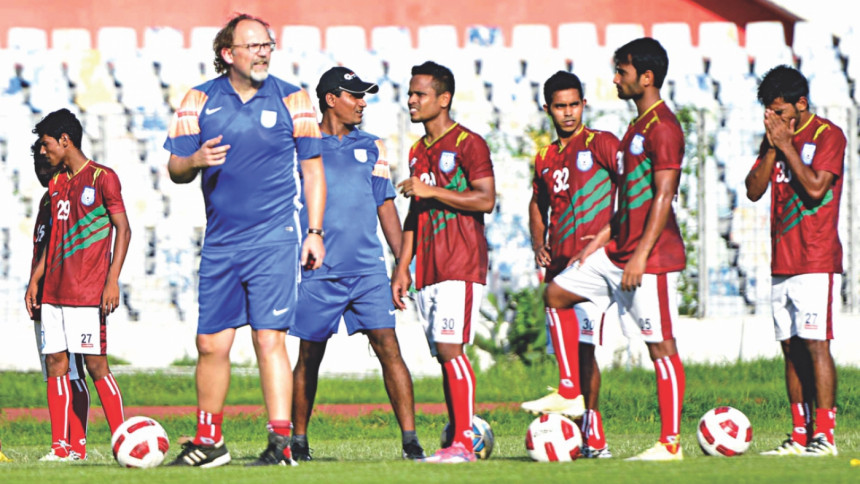 Tom Saintfiet, the Bangladesh national football team's head coach candidate, left here for Belgium in the early hours yesterday for a two-week vacation to be with his pregnant wife after spending nearly three weeks conducting a six-day training camp of the national team as well as watching 12 matches of the ongoing Bangladesh Premier League (BPL).
The 43-year-old coach was supposed to put pen on paper for a three-month deal with the Bangladesh Football Federation (BFF) on July 27 but the experienced Belgian coach skipped the process citing sickness, but he is also believed to be linked with a job in Nigeria.
"He is supposed to fly out from Belgium on August 16. We have already booked his return ticket confirmed it after the nod from Saintfiet. The contract has not been signed yet, but there are no differences between us and the conditions of the deal are settled. If he signs the deal, he has to work for the full three months here," said BFF general secretary Abu Nayeem Shohag yesterday.
Saintfiet is supposed to return here on August 17 and watch the sixth-round matches of the BPL before starting a training camp from August 21 for the Asian Cup Qualifier play-off against Bhutan on September 6.