Bangladesh eye winning start in SAFF U-17 Championship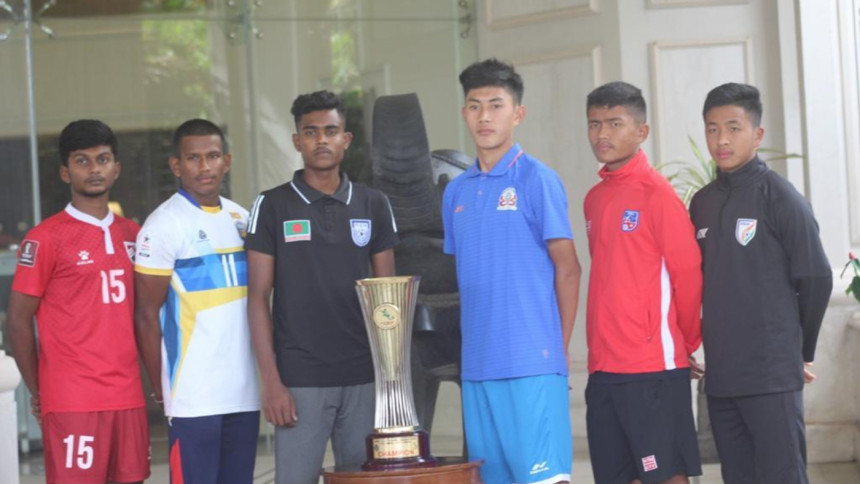 Bangladesh will eye a winning start to the SAFF U-17 Championship when they take on hosts Sri Lanka at the Racecourse International Stadium in Colombo today.
The match will kick off at 8:30pm [BST] after India play against Bhutan in the tournament's first match.
The regional youth football championship, which has been held six times with age-limit restricted to U-16 and U-15 three times each, will be held for U-17 age-group for the first time. Two-time champions Bangladesh are keeping their sights on the final of six-team competition.
Bangladesh have sent their academy players to the championship for the second time since the budding players from the now-defunct BFF Academy in Sylhet helped hosts Bangladesh clinch the title of 2016 SAFF U-16 Championship.
The boys in red and green are also dreaming big as nine players of this squad played in last month's SAFF U-20 Championship in India, where they finished runners-up.
"We have taken good preparation and waiting for the match. We hope to start the tournament with a victory against Sri Lanka," said captain Imran Khan.
Imran feels no pressure ahead of the match against Sri Lanka, who Bangladesh beat 6-2 in 2011, 3-1 in 2013, 4-0 in 2015, 4-0 in 2017 and 7-1 in 2019 –the five times these two teams met.
"Those of us who were part of U-20 team played against Sri Lanka in SAFF U-20 Championship and beat them [5-0], so we don't feel any pressure and our target is to play the final," said defender Imran.