Top table tennis players denied Hungary visa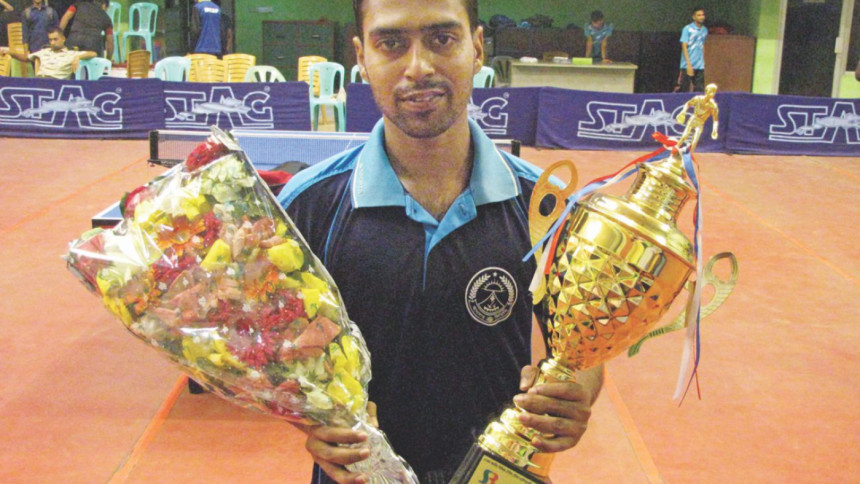 "I could have stayed back in Japan or United Kingdom had I wished. Why will I stay back in Hungary?", was the reaction of 2017 national table tennis champion Mohammad Javed Ahmed this morning after being refused visa for Hungary for the World Table Tennis Championships to be held in Budapest from April 21 to April 28.
Bangladesh Table Tennis Federation (BTTF) applied for visas for two female and two male players as well as four officials, but German Embasy in Dhaka, which issues visa for Hungary in Bangladesh, granted six visas in total, refusing visas to Javed and 2017 national runner-up Imran Hossain Ridoy. 
BTTF vice president Hasan Munir told The Daily Star this morning that the embassy did not issue visas in fear that the two Bangladeshi male players may not return home after the completion of the tournament in Hungary. 
"But we produced all necessary documents such as invitation, government order, note verbal, hotel reservation etc. We have informed the matter to the World Table Tennis Federation president and Bangladesh foreign affairs state minister Shariar Alam. If both players get visas within the next working day, they can fly to take part in a couple of events", said Munir.
"What assumption they made is baseless because I travelled to UK in 2014 to take part in the Commonwealth Games and toured Japan to play in World Table Tennis Championships in 2013. I could have stayed back either in Japan or England had I wanted, but I did not do so. Why should I stay back in Hungary? The financial condition of my family is not bad," Javed said, adding that eveyone was surprised to learn that I did not get the visa as I had also previously travelled to China, Thailand, Qatar and India.
"It is sad for me because I am missing the opportunity to play in the singles event at such level for the first time. I had previously played in doubles event at such a big tournament," said Javed, who however added that his teammate Imran has traveled less than him. 
The two female players -- Sonom Sultana Soma and Moumita Alam Rumi -- and four officials are scheduled to fly out for Hungary this evening.