SHORT CORNER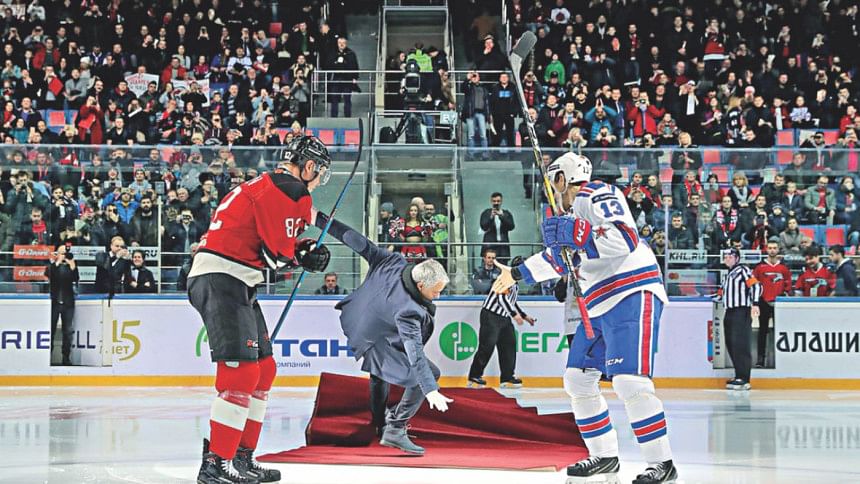 I have decided on my future, says Hazard
Eden Hazard knows what he will do next season. The Chelsea attacker has been linked with a move away from Stamford Bridge and has openly stated his desire to play with Real Madrid but while his decision has been made, he is not willing to announce it yet.
"I know what I will do," he told Radio Montecarlo. "I have made my decision."
Hazard's future has to be decided soon but he has already put himself on the cusp of becoming a Chelsea legend and has adapted completely to life in London.
He stated previously that his dream was to work under Zinedine Zidane but with a potential change of manager in the summer for Real Madrid, many things could change in the next few months.       -- Agencies
Mourinho avoids jail but hit by fine for tax fraud
Ex-Manchester United manager Jose Mourinho has avoided jail for tax fraud as part of a deal with Spanish prosecutors revealed Tuesday but will pay a fine of close to two million euros.
The 56-year-old is accused of committing tax fraud in 2011 and 2012 when he coached Spanish giants Real Madrid.
According to the agreement seen by AFP, Mourinho accepted a one-year jail sentence immediately commuted to a fine of 182,500 euros.
The Portuguese coach will also have to pay an additional penalty of 1.98 million euros ($2.3 million).
Mourinho, sacked by Manchester United in December following a string of disappointing performances, is the latest high-profile football figure to be judged over his tax affairs in Spain.  --Afp
Crash investigators planning 'operation' on Sala's plane
British crash investigators told AFP on Tuesday they were planning "an underwater operation" in the next couple of days on the wreckage of a plane carrying Argentine footballer Emiliano Sala in the Channel.
The aircraft is currently submerged.
"There is still an ongoing operation gathering evidence," said a spokesman for the Air Accident Investigations Branch.
Asked whether an attempt would be made to recover the aircraft and the unidentified body that a remotely operated vehicle found on board, he said only: "An underwater operation will be conducted over the next couple of days".
The shipwreck hunter who found the remains of the plane on Sunday urged the authorities to urgently recover the body.
"Time is of the essence when you're talking about a body, so really it's imperative they proceed with the recovery" David Mearns said.      -- Afp
Brathwaite to lead in 3rd Test
West Indies opener Kraigg Brathwaite will captain the team in place of the suspended Jason Holder when they face England in the third and final Test starting Saturday, Cricket West Indies said.
Holder was banned by the ICC because of his team's slow over rate during the second match in Antigua, which the hosts won by 10 wickets to take an unassailable 2-0 lead in the series.
"With Jason Holder missing out on the last Test, Kraigg Brathwaite will take the reins of captaincy," chairman of selectors, Courtney Browne said. -- Reuters