Messi apologises for unauthorised Saudi trip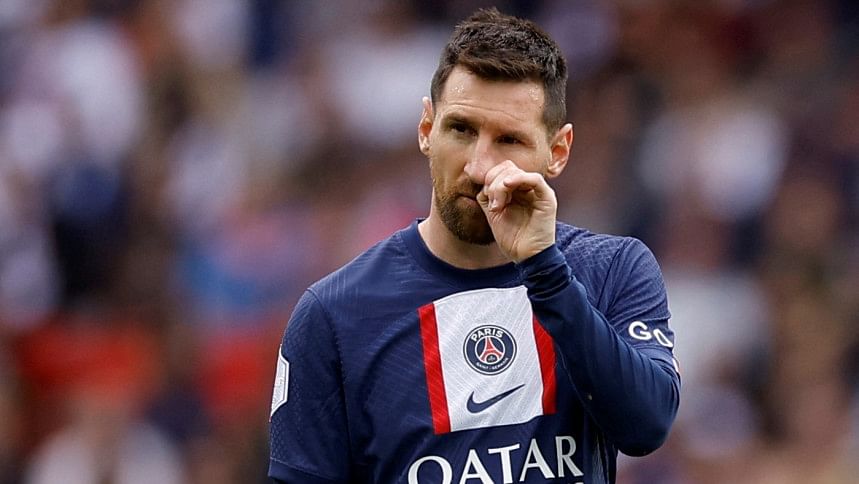 In a video posted on his Instagram account, Lionel Messi attempted to clear the air about his allegedly unsanctioned trip to Saudi Arabia.
Messi was suspended for two weeks by his club Paris Saint Germain, who expected the Argentine to attend a training session the day he flew to Saudi Arabia to fulfil his ambassadorial duties.
"Hello, I wanted to make this video after everything that's happened. First of all, I want to apologize to my teammates and the club. I honestly thought we were gonna have a free day after the match, like it had happened the previous weeks," Messi explained.
"I had planned this tripped to Saudi Arabia, which had already been postponed once before, and I couldn't postpone it again. Anyway, I'm sorry for what I did and I'm wating to hear the club's decision."
The 35-year-old will miss the club's next two Ligue 1 matches against Troyes and Ajaccio due to suspension and will also not be paid his salary or be able to attend training sessions throughout the duration of the suspension.
"We will see when Leo comes back. We will see what happens. Obviously there will be discussions with the club as a whole but also with Leo because this concerns him first and foremost," PSG coach Christophe Galtier said on Friday when asked if Messi would play for the team again.
Galtier also said that the decision to suspend the 35-year-old Messi was not his to take in the first place.
"It wasn't my decision to take. I was informed of the decision and I defer to it," he insisted.