'New volleyball players more technically sound'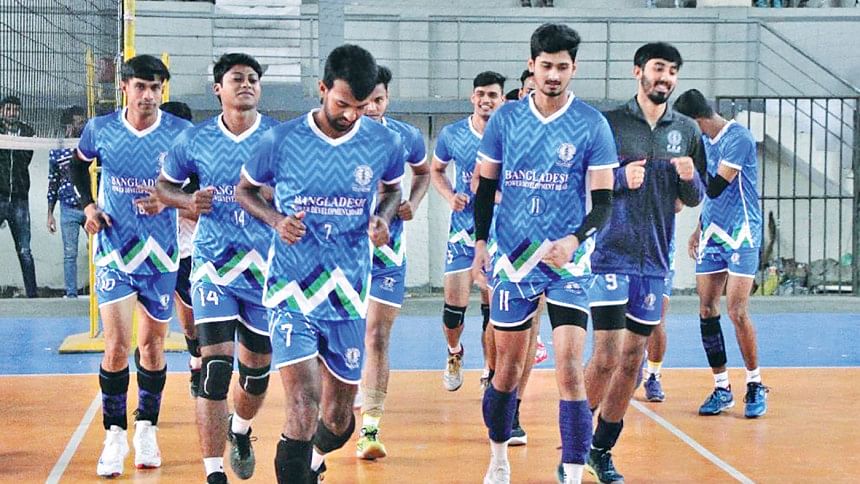 Bangladesh national volleyball team captain, Horosit Biswas, highly praised the promising prospects of the U-20 and U-23 national sides, who punched above their weights in the recently concluded Dhaka Metropolitan Premier Division Volleyball League.
Horosit's Power Development Board (PDB) clinched the prestigious title five times in a row on Friday, courtesy of scintillating performances from Tanvir, Rakesh, Rifat, Shafin and Titas, who were part of Bangladesh's winning team in the Asian Central Zone U-23 Men's International Volleyball Championship at home. They also dazzled in the 21st Asian Men's U-20 Championship to end up with a commendable fifth-place finish, ahead of China.
"This time the league was very competitive among the participants because as the players from the national U-23 and U-20s, who had long been in training following their two internationals, played in different clubs," PDB captain Horosit said.
"However, with the inclusion of a few national players, PDB had the last laugh with an all-win record.
"To be honest, I gained fresh experience alongside these new players, who are more technically sound than the older ones and motivated enough to give their best on the field. Ball-receiving has drastically elevated, and the style of the game also improved a lot among the new players," said Horosit, adding that the current players are getting more training facilities compared to the previous time.
The Bangladesh captain believes the emergence of the new crop of players will strengthen the national team in future as the federation and clubs are providing good training facilities, having acquired new instruments for practice which were unavailable once.
"The national U-20 team had beaten China, Qatar, and Australia, which is still a dream for me because beating those strong teams in volleyball is not a joke," Horosit further said.
"If the training continues for the boys and they play the international matches frequently, then they will be sharper and strengthen the national team. Thus, we can look to beat India, Pakistan, and Sri Lanka in future."
Horosit informed that the federation is considering introducing franchises-based volleyball league as well as start the national U-16 Volleyball Championship in a quest to bolster the national team's pipeline.