Asia Cup
Hockey team lose big against Korea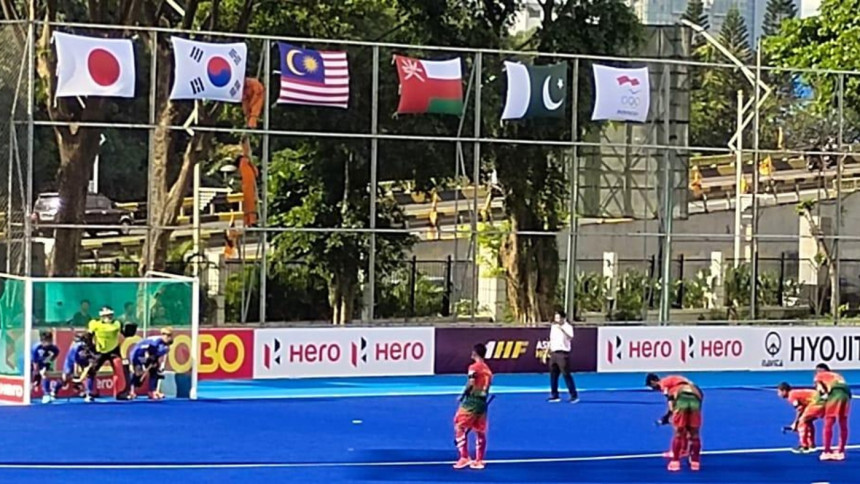 Bangladesh national hockey team surrendered an early lead to suffer a 6-1 defeat against four-time champions South Korea in their opening match of the Asia Cup in Jakarta on Monday.
Bangladesh, who came into the eight-team Asia Cup following the Asian Games Qualifiers a week ago, took a sixth-minute lead through a penalty corner conversion from Khorshedur Rahman but Korea levelled the margin seven minutes later with Taeil Hwang converting a penalty corner.
Afterwards it was a one-way traffic for Korea, who had beaten Bangladesh 3-2 in Asian Champions Trophy in Dhaka in 2021.
The Koreans scored two more goals in the second quarter – one from a PC in the 18th minute and the other from open play in the 22nd minute.
The margin was widened in the 32nd minute from a field gold before the Koreans made it 5-1 in the 45th minute from a PC. The rout was completed in the 52nd minute from another PC.
Bangladesh will play their second match tomorrow against Oman, who suffered a 7-0 defeat against Malaysia.