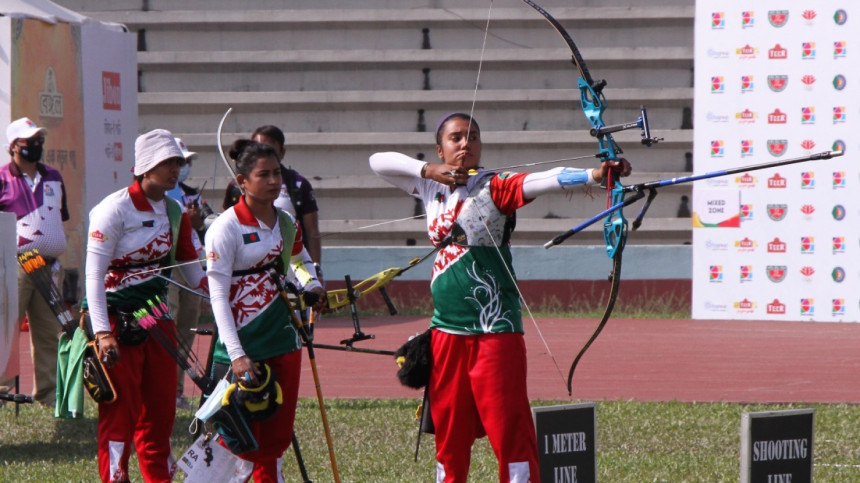 Bangladesh had to be content on being the second best at the Recurve Mixed team event as the archers grabbed a silver medal on the concluding day of the 22nd Asian Archery Championships, held at the Army Stadium in Banani today.
 
Bangladesh comprising Hakim Ahmed Rubel and Diya Siddique could hardly match Lee Seungyun and Royoo Su Sung from South Korea, even though Diya and Rubel held their superior opponents once in one of the three sets but eventually lost 5-1 on set points.
 
Winning the silver medal, and especially surpassing India, is a big achievement for Bangladeshi archers, who had previously won a silver medal in a grander stage of Archery World Cup stage-2 this year.
 
Furthermore, both the silver medals are arguably ranked as a greater feat compared to the gold Bangladesh bagged in the competitions like SA Games and Asian Grand Prix and others.