Bangladesh recurve teams eliminated from Archery WC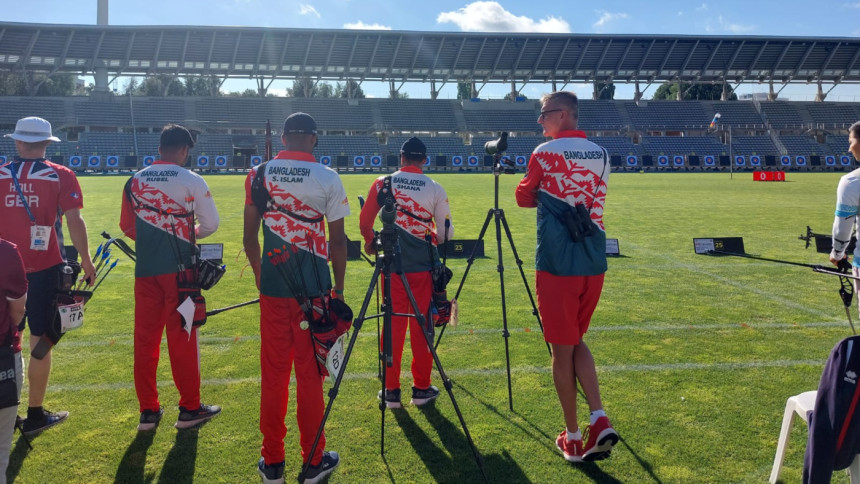 Despite getting off to a good start in their team events of the Hyundai Archery World Cup Stage-3, both Bangladesh men's and women's recurve teams were eliminated from the second round in Paris today.
The men's team started with a straight 6-0 win over England in the first round but the team comprising Ruman Sana, Sagar Islam and Hakim Ahmed Rubel could not carry the momentum in the second round as they lost 0-6 to the USA. 
Meanwhile, the women's team involving Diya Siddique, Nasrin Akhtar and Fahmida Sultana beat Brazil 26-25 in a tiebreaker in the first round after the match ended with an equal 4-4 set points. But the women's team lost 2-6 to Chinese Taipei in the second round.
In individual recurve events, Ruman Sana beat Wian Roux of South Africa 6-0, Sagor Islam beat Adrian Munoz of Puerto Rico and Hakim Ahmed Rubel beat Luka Arnez of Slovenia to progress to the second round while Abdur Rahman Alif lost 4-6 to Kaj Sjoberg of Sweden.