'Sri Lanka don't even have bowlers of Shakib and Mustafizur's quality'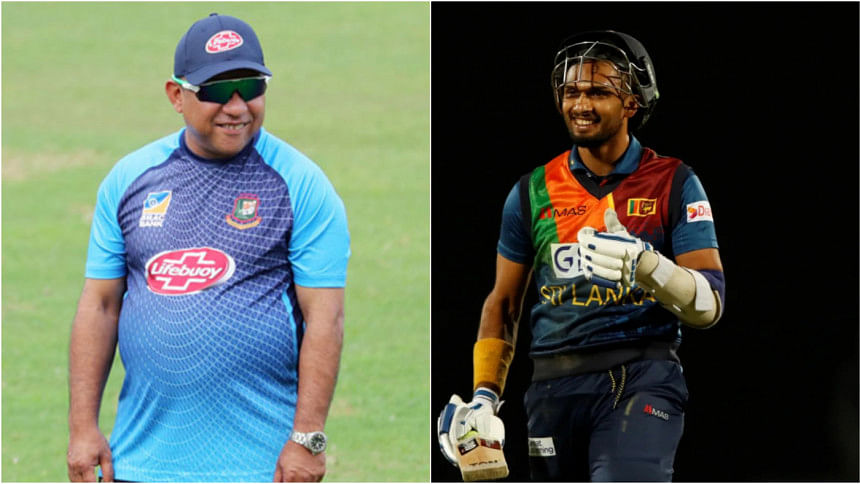 Bangladesh team director Khaled Mahmud Sujon claimed that Sri Lanka do not even have bowlers of the quality of Shakib Al Hasan and Mustafizur Rahman in their ranks as Sujon became the latest to join the verbal war going on between the cricketers and management staff ahead of the two sides' Asia Cup group stage game tomorrow. 
Bangladesh are set to meet Sri Lanka in their second Group 'B' match in Dubai tomorrow. The game has now turned into a do-or-die situation for both Bangladesh and Sri Lanka after they lost their respective matches against Afghanistan in the continental tournament. 
"I don't know why [Sri Lanka skipper] Dasun Shanaka said such a thing. I heard that he said Bangladesh do not have [quality] bowlers except Shakib and Mustafizur. In fact, I do not see a single [quality] bowler in the Sri Lankan side," Mahmud, who is with the Bangladesh side in the UAE, said during a press conference on Wednesday. 
"At least we have two [quality] bowlers. They do not even have anyone of the quality of Shakib and Mustafizur in their side," Mahmud added. 
Mahmud said this in reply to what Shanaka had said after their eight-wicket loss against Afghanistan in the Asia Cup opener last Saturday. 
"Afghanistan have a world-class bowling attack. But when it comes to Bangladesh, I know that Mustafizur is a very good bowler and Shakib is a world-class bowler. But other than these two cricketers, they do not have any more world-class bowlers in their squad. That's why I think the match against Bangladesh will be less challenging than the game against Afghanistan," Shanaka had said. 
Before Mahmud decided to engage in the verbal war between the two sides today, Bangladesh all-rounder Mehedi Hasan Miraz, who is yet to feature in this Asia Cup, replied to Shanaka. 
"Which side is better will be proven on the field. When a good side plays bad on the day then that team ends up losing the game. Similarly, a bad team can win a game by playing good cricket on a given day. So, you can identify which team is better when they play on the field. The ones who will play better cricket will win," Miraz had said following a practice session of Bangladesh last Sunday.