Messi cleared in tax case, father accused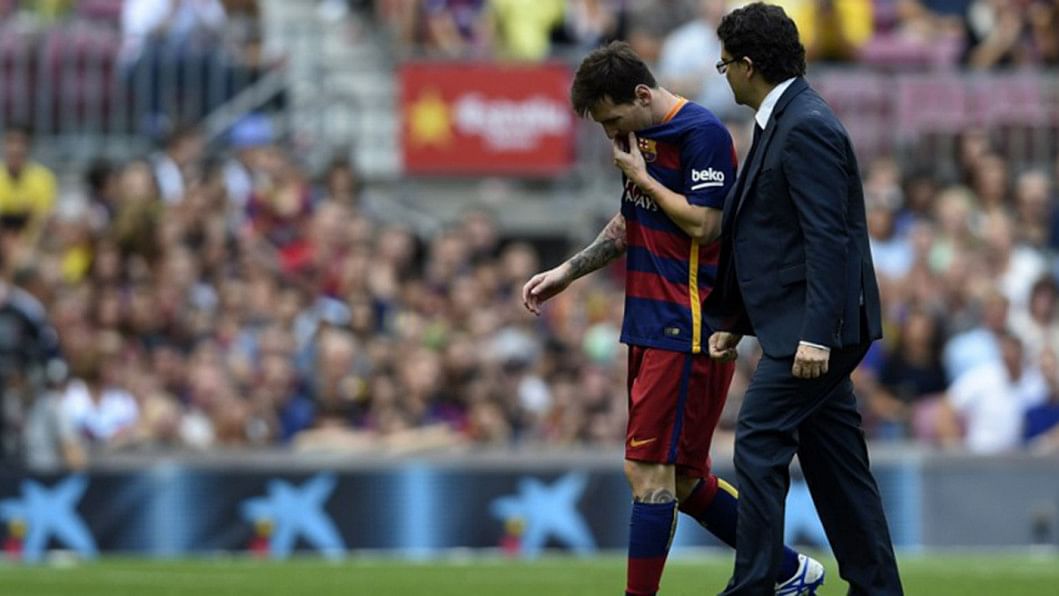 Barcelona prosecutors have cleared Lionel Messi in a tax fraud case but are seeking an 18-month prison sentence for his father, Jorge.
Messi Sr. is accused of defrauding Spain's tax office of €4 million ($4.5m) in unpaid taxes from 2007-09.
The decision is considered a win for Lionel Messi, who also had been mentioned in the investigation.
A Spanish judge had recently rejected an appeal filed by the player's lawyers to drop the Barcelona forward from the case.
In the documents made public on Tuesday, prosecutors also called for a fine of €2m ($2.2m) for the father of the Argentina captain.
The ruling said Jorge Messi was in control of his son's economic interests and taxes.
It read: "It has not been proven that (Lionel Messi's) lack of knowledge was deliberate or was done with the aim of defrauding the Treasury."
The prosecutor also reportedly asked that Lionel Messi, who is currently sidelined by injury, acted as a witness in the trial.