Laxman 281 voted best Test innings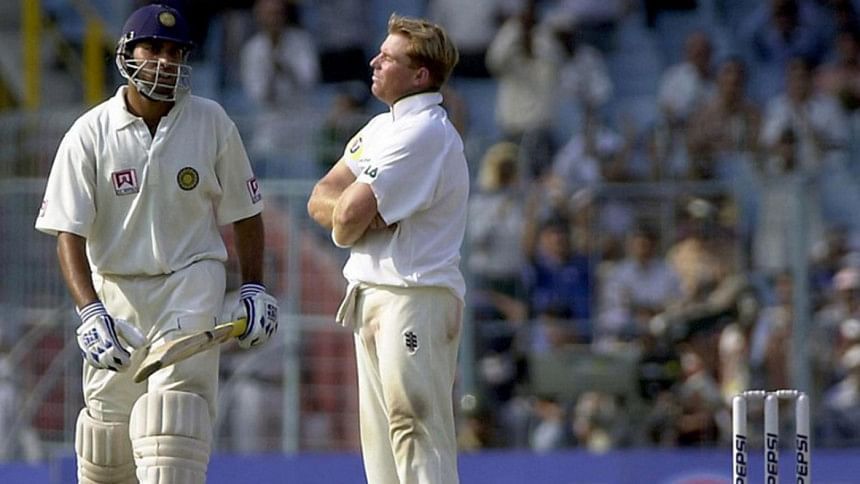 VVS Laxman's batting feat against Australia in Kolkata in 2001 has been voted the greatest Test performance of the last 50 years by a 25-member panel of cricketers, writers, broadcasters, historians and statisticians assembled by the Cricket Monthly.
Laxman scored 59 and 281 in a match where India trailed by 274 runs, in a series they trailed 0-1, against a team on a record winning streak and widely acknowledged as one of the best to have ever played the game. India went on to win the match and the series.
In his tribute to Laxman's performance, Shane Warne recalls: "I was bowling in the foot marks and Laxman was hitting the same ball through cover or whipping it through midwicket. It was so hard to bowl then."
Ricky Ponting remembers that Laxman's "work through the leg side in particular was a source of wonderment to many of us... Ultimately we bowled for near enough to two days at him without even looking like getting him out."
Zaheer Khan, his room-mate during the series, recalls how Laxman slept on the floor through the match because of a bad back. "Everyone could see that he could not stand straight."
The Cricket Monthly's "50 from 50" exercise looks at batting, bowling and all-round performances in Tests played between 1966 and 2015.
Brian Lara has four entries the list of 50, the most by any player. One of those, the nerveless 153 not out versus Australia in Bridgetown in 1999, has been voted No. 4. Ian Botham, with three entries in the 50, has two in the top five: the dazzling all-round shows in the Headingley Ashes Test of 1981 (No. 2) and the Golden Jubilee Test in Bombay the previous year (No. 5).
Michael Holding's 14 wickets with supreme pace on a batting track at The Oval in 1976 is at No. 3, and performances by Richard Hadlee, Bob Massie, Muttiah Muralitharan, Graham Gooch and Garry Sobers round out the top 10.
West Indian players have as many as 14 entries in the 50, the highest by any team. These include the two earliest performances on the list: Sobers at Lord's and Headingley from the 1966 series in England. The most recent performance is Kevin Pietersen's 186 in Mumbai in 2012.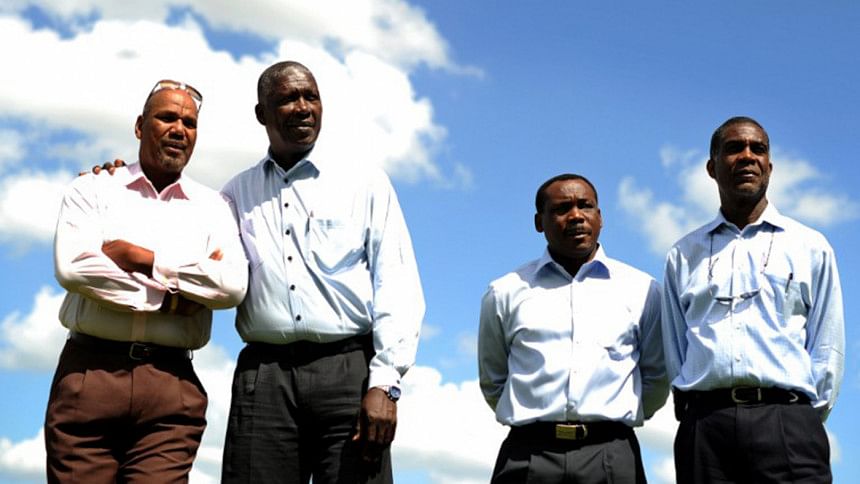 The panel, drawn from all Test-playing nations, includes Greg Chappell, John Wright, Tony Cozier, Mark Nicholas, Sanjay Manjrekar, Mike Selvey, Ramiz Raja, Scyld Berry, Osman Samiuddin and Gideon Haigh.
The special issue of the Cricket Monthly, now online, has brief write-ups on all 50 entries, full features on the leading performances, a graphical breakdown of results, essays and much more.