Inzamam appointed Afghanistan head coach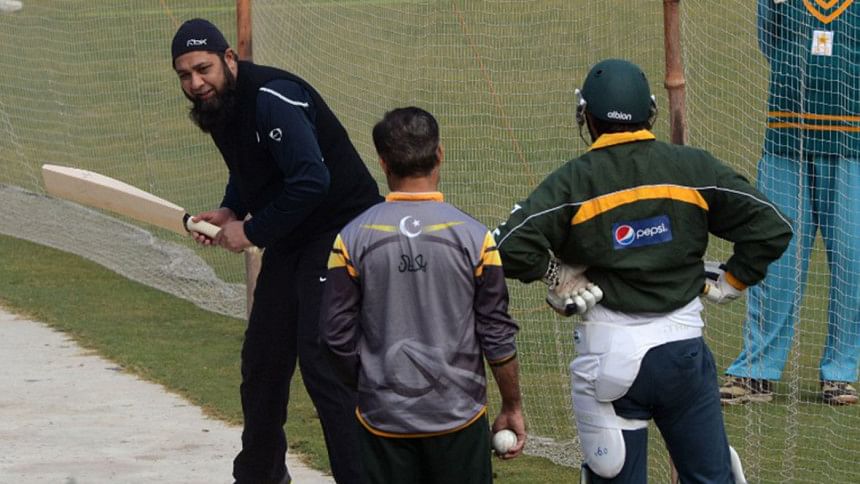 Afghanistan have appointed Inzamam-ul-Haq, the former Pakistan captain, as their head coach.
Inzamam has initially signed on only for Afghanistan's upcoming tour of Zimbabwe, but Shafiq Stanikzai, the Afghanistan Cricket Board CEO, has indicated that his contract can be extended for up to two years.
Inzamam's last coaching assignment at the international level was a short-term stint as Pakistan's batting consultant in 2012-13.
"[Inzamam's tenure is] currently for the Zimbabwe tour and then we will be having a few meetings in Zimbabwe and after that we will be deciding, on mutual agreement, for the longer term," Stanikzai told ESPNcricinfo.
Inzamam had been in contention for the role of Pakistan's batting coach for the last three years but never got the job full-time.
The Pakistan Cricket Board had mainly looked to hire qualified coaches, candidates with at least Level 3 coaching accreditation and ample experience working with top cricketers, and preferred Grant Flower, the present batting coach, ahead of him.
Since his retirement in 2007, Inzamam had engaged only minimally with cricket - apart from the odd TV appearance as an analyst - and was mostly been occupied with religious activities and his business ventures.
The PCB were keen to recruit Inzamam during the regime of Zaka Ashraf but the two parties never found common ground to chalk out a deal.
Afghanistan have been without a head coach since they decided not to renew Andy Moles' contract in August.
Stanikzai said various candidates had applied for the coach since then, among whom the "leading candidates were Sridharan Sriram from India and Inzamam from Pakistan".
Sriram, the former India batsman, served as a batting consultant with the Australia A team during their recent tour of India and was set to play the same role for the Australia side on their tour of Bangladesh, which now stands postponed.