ICC stands by Spidercam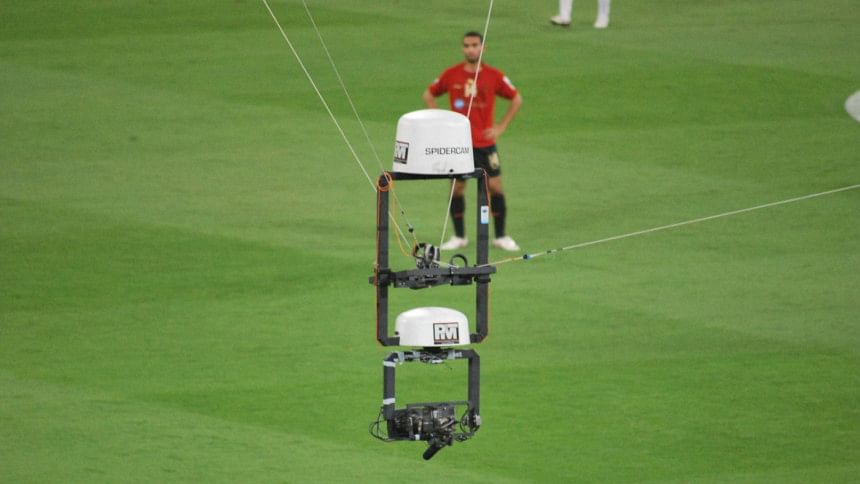 The Spidercam has triggered furious debate after it blocked a Virat Kohli boundary during the fifth and final ODI between India and Australia but the technology continues to receive a thumbs-up from the International Cricket Council (ICC).
Dave Richardson, the ICC Chief Executive, made it clear at a promotional event in Mumbai that the Spidercam would be used in the upcoming World Twenty20, but steps would be taken to ensure it does not disturb proceedings on the field of play. "Yes, we are going to use spider cam during the World T20 championship. We will make sure it does not interfere with play. We have guidelines for its usage," said Richardson, adding that cricket has been at the forefront in using technology to assist umpires and match officials.
"We are the leaders in using technology for assisting umpires and other officials to get more decisions correct. DRS (Decision Review System) is part of that process. We are persuading all countries to use it, including India," said the ICC CEO. India have consistently opposed the use of DRS, contending that it isn't 100 per cent accurate.
Asked if the ICC was keen on preparing sporting pitches during the World T20, to be hosted by India in March-April, Richardson said, "We want to make sure pitches are fast. We want to encourage an attacking brand of cricket."
Richardson felt that with other countries catching up with traditional powers England and Australia, the women's T20 competition too would be more open. "England and Australia were the favourites. But now there are others too like India, South Africa, New Zealand, Pakistan. India have beaten Australia recently. It's the most open competition for women," he said, while pointing out that "the viewership of women constitutes 40% of the total audience during ICC events".