Zlatan delights in Man Utd climb towards top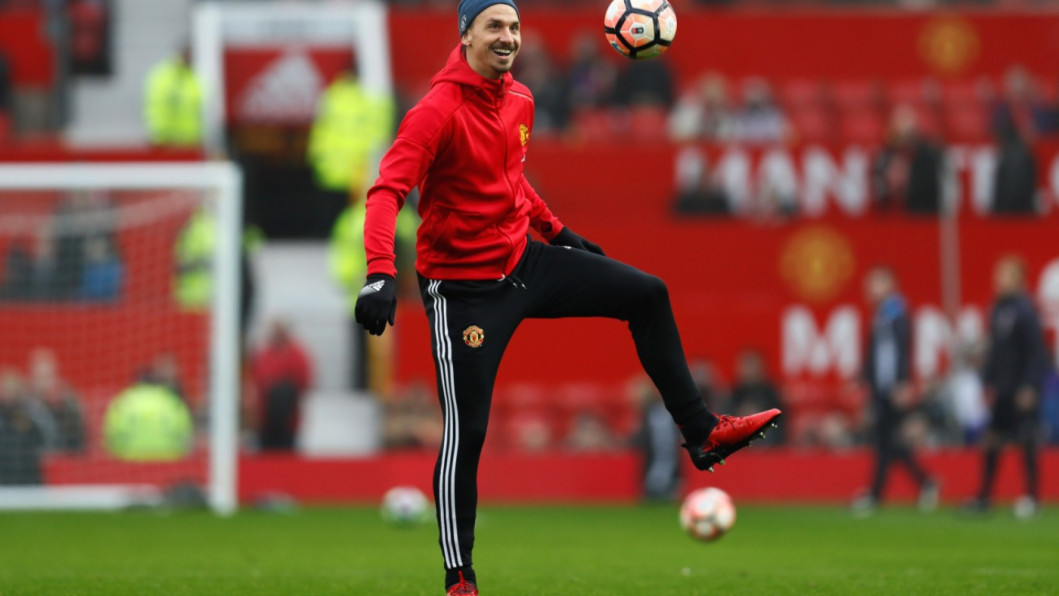 Zlatan Ibrahimovic says Manchester United remain in the hunt for the Premier League title but will first focus on closing the gap to the top four, starting with Sunday's clash against arch rivals Liverpool at Old Trafford.
Following a shaky start to manager Jose Mourinho's tenure, United head into the game on a 15-game unbeaten run and recorded a ninth successive win in all competitions against Hull City in the first leg of the League Cup semi-final on Tuesday.
"I'm looking forward. These games are the games you want to play in, be on that stage and just to enjoy the moment. Let's enjoy the game, but most of all, let's win the game," the well-travelled striker told Sky Sports.
"If we can we can start to battle with the top four, after losing many points where we shouldn't have lost. But the gap is smaller now, and if we can get that win from the top four, we are there. The league is unpredictable.
"You don't have a team you can say will stay there and win it."
Ibrahimovic also praised Chelsea, who enjoy a comfortable five-point cushion at the top of the table, but said United would be ready to capitalise when the league leaders suffered any dip in form.
"Chelsea have been doing fantastic, they play once a week, they have a lot of condition, and a lot of power each time they play, but they were having trouble in the beginning and it clicked," the 35-year-old Swede added.
"If we can come up there and disturb them, every team has their moment of dip in the competition. We had ours... and now we are winning.
"Hopefully, we can continue like that and we are waiting for others to do a mistake. Sunday is an opportunity to steal points from the top four."
United, who will hope to arrest their three-game winless run in all competitions against Liverpool on Sunday, are sixth in the table on 39 points, five behind the second-placed Merseyside club after 20 games.