Vallecano deny match-fixing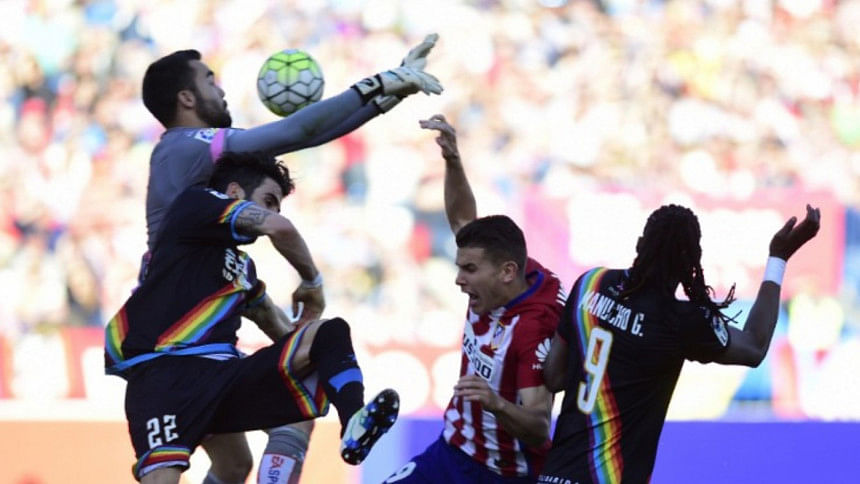 Players of La Liga strugglers Rayo Vallecano vehemently denied any wrongdoing on Friday amid an investigation from the Spanish league into suspicious betting patterns before their 2-1 defeat to Real Sociedad last weekend.
Rayo now need to win against Levante on Sunday and hope other results go their way to avoid relegation.
All members of the playing squad attended a press conference along with coach Paco Jemez and president Raul Martin Presa to refute allegations made by Spanish newspaper El Mundo that the league are investigating if Rayo players deliberately lost the match in question.
"In no instance will we allow the honour, integrity and professionalism of all members of our squad to be doubted, nor will we allow these reports to stain the good name of the club, the players or the fans," the club said in a statement.
President of La Liga, Javier Tebas, confirmed an investigation into the match had begun as is routine when there is a significant fluctuation in odds before or during a match.
"The match between Real Sociedad and Rayo Vallecano had an unusual betting pattern, but that doesn't mean anything," he told Spanish radio station Cadena SER.
"When there are suspicions in any case we investigate and that is what we are doing."
El Mundo reported that the odds on Sociedad to win varied wildly throughout the week before the game.
However, the newspaper's claim that a meeting between the Rayo squad and fans' groups on Thursday was arranged to allay their suspicions was rejected by both the players and the supporters' clubs.
"The rumours that have appeared related to bonuses are totally false and were not discussed in said meeting (with the players) which was to show support," the association of Rayo supporters' clubs said via Twitter.