Tuchel, Simeone keen to welcome back WC players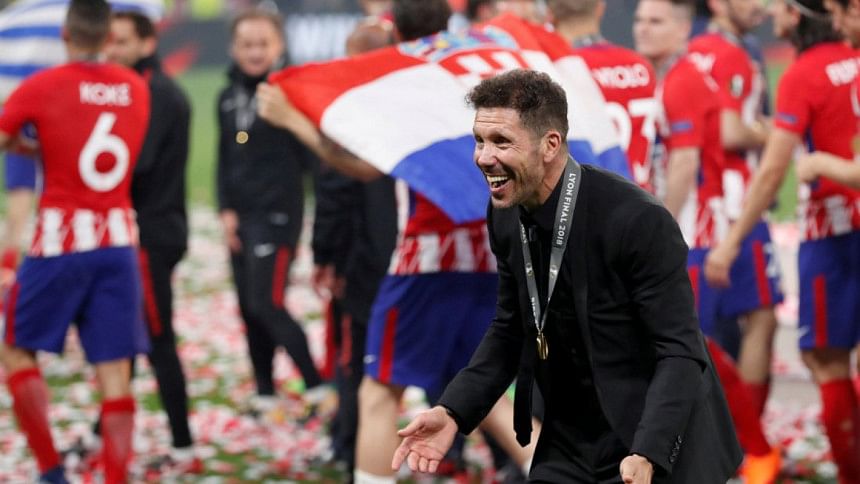 Paris St Germain coach Thomas Tuchel and his Atletico Madrid counterpart Diego Simeone expressed satisfaction after an exciting friendly encounter between the sides on Monday with both men eager to welcome first team players in the coming days.
Teenage forward Virgiliu Postolachi scored a stunning 93rd-minute winner to seal a 3-2 victory for the French champions in Singapore as both coaches named experimental line-ups missing a host of rested World Cup participants.
"The whole team did fantastic for such a young side with some of them only arriving yesterday (on Sunday)," new Paris St Germain coach Tuchel told reporters.
"We had a couple of injuries which also meant some players were out of position, so I cannot give them enough praise for how they performed here."
Tuchel was able to give goalkeeper Kevin Trapp and midfielder Angel Di Maria a first taste of action since the World Cup in Russia and he hopes to bring in a few more big names in the French Super Cup against Monaco in Shenzhen on Saturday.
"I have my ideas for who I can start against Monaco but we picked up some injuries today and the squad are a bit tired. We will recover first and see how they are this week," he added.
"We have to be careful in selection as we only have three substitutions in the match in China. It's still too early to talk about a game taking place on Saturday because so much can happen.
"We have more travelling yet, another time zone, another climate and we have other activities, so we will leave it very late to actually choose the team. We need fit players who are ready to compete at a high intensity.
"I am impatient and want to see the side play the way I want to, but we are welcoming back players and this will take time. The start of the season is like a pre-season and we will have to use this time to adapt my philosophy on the players."
Simeone was also hopeful that his missing eight World Cup players, including Antoine Griezmann and Diego Costa, and his new signings could be integrated within the squad in the final three pre-season friendlies in Europe.
"We can see some of the Spanish World Cup players joining up with us on August 5 with the rest of them coming in for the Cagliari friendly three days later," the Argentine said.
"We need to build up their physical strength and tactical awareness quite quickly, but hopefully all of them will have seen some action by the time we open the new season against Valencia on August 20."