Stars align for Mourinho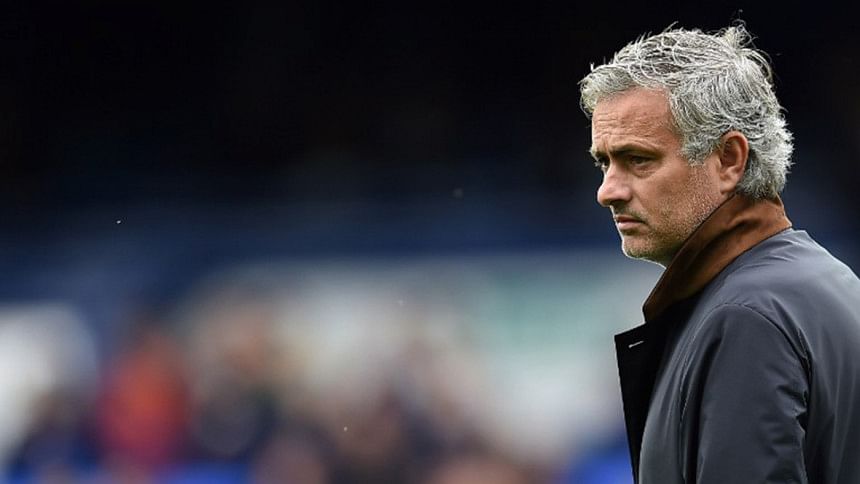 Jose Mourinho was on the verge of fulfilling his dream of managing Manchester United on Tuesday after Louis van Gaal's troubled two-year reign came to a bitter end.
The path was clear for the former Chelsea manager to be confirmed as the new United boss after Van Gaal was sacked Monday -- the price of failing to get one of the world's biggest clubs into the Champions League.
Mourinho's agent Jorge Mendes was reported by British media to be in negotiations to tie up a deal.
It sets the stage for one of the sport's most intriguing characters to at last manage the Red Devils after a glittering career that so far features 21 major trophies, including three English Premier League crowns and two Champions League titles.
Mourinho was sacked by Chelsea in December after a miserable campaign marred by rifts with the club's star players that eventually became intolerable to owner Roman Abramovich as the team languished near the relegation zone.
Now the 53-year-old will hope to restore his reputation by bringing back the sparkle to United.
A casually-dressed Mourinho declined to answer reporters' questions as he left his London home and got into a car on Tuesday morning.
Mourinho seemed destined to manage United ever since his Porto side eliminated Ferguson's men from the 2004 Champions League.
He thought his time had come when Ferguson retired in 2013, but concerns over his volatile nature prompted United to turn to the more reserved David Moyes instead.
But with that move proving a disaster and Van Gaal faring little better, United's powerbrokers have decided to take a chance on Mourinho.
Mourinho will hope to have significantly improved an unbalanced and lacklustre United squad by the time the new season begins in August.
Outgoing Paris Saint-Germain forward Zlatan Ibrahimovic, Sporting Lisbon midfielder Joao Mario, Everton defender John Stones, Chelsea midfielder Nemanja Matic and Atletico Madrid forward Antoine Griezmann are reportedly among the names on his wanted list.
But Mourinho might also have to deal with scepticism from the squad at Old Trafford after a report that some senior players have already expressed concern the tactically defensive coach might prove too similar to Van Gaal, whose dull tactics frustrated United fans.
Manchester United legends react
I love his [Mourinho's] personality. I love the passion he has for the game [and] his humour. He is very intelligent, he demands 100% of his players. And of course he wins things. But I don't think it's the type of football that the fans of Manchester United will love, even if they win. He can win, but do they expect that type of football, even if they win? I don't think so.
- Eric Cantona

He has to go back to the values of the football club -- a very strong team consisting of exciting players who are creating chances and scoring. Now they have a guy that is supposed to be the biggest manager in the world, the one that really could save Manchester United.
- Peter Schmeichel

There's no disputing Jose is one of the best managers in football. I love Jose. I think he's an incredible manager, a great person, and he's passionate . The English public love him. 
- David Beckham