Spurs won't lose top four battle vows Pochettino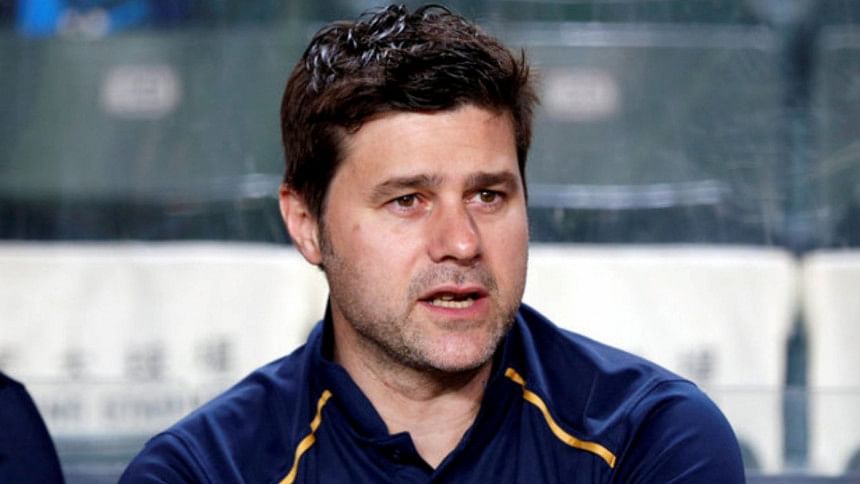 Mauricio Pochettino insists he isn't concerned about Tottenham missing out on a top four finish in the Premier League despite their damaging 1-1 draw against West Ham.
Pochettino's side had to settle for a point in Thursday's London derby at Wembley after missing a host of chances as they failed to turn their domination into goals.
Tottenham needed a superb long-range strike from South Korea's Son Heung-Min with just six minutes remaining to avoid defeat after Pedro Obiang's stunning 30-yard blast had given West Ham a shock second half lead.
The north Londoners are now three points behind fourth placed Liverpool in the race to qualify for the Champions League via a top four finish.
But Tottenham boss Pochettino is still confident his team will book a return to Europe's elite club competition.
"I'm not worried, we are in the middle of the season. We missed an opportunity today but I think we are close," he said.
Pochettino was adamant Tottenham were unlucky after West Ham sat back so deep that Obiang's 70th minute goal was their first shot of the entire match.
But he conceded Tottenham must improve their finishing after England striker Harry Kane couldn't convert several chances on a rare off-night.
"I'm very pleased with the effort but very unhappy with the result," Pochettino said.
"We deserved to win but football is like this and we have to accept that.
"To play and run like that after two games in 48 hours deserves credit. But we had to score and be effective in front of goal.
"Normally we would finish 3-1, 4-1, 5-1 but it wasn't like this."
- Resilient Hammers -
Pochettino refused to condemn West Ham manager David Moyes for adopting such a defensive game-plan, but he must be privately concerned that when Kane doesn't score his team suddenly look far less threatening.
"It was an amazing goal from Obiang, their first shot, it's difficult to accept," he said.
"West Ham defended properly. We have different options to score.
"We tried different ways, we dominated but sometimes you don't get what you deserve. You need luck to score."
Moyes' side are two points above the relegation zone as they maintained their impressive revival since the former Manchester United boss replaced the sacked Slaven Bilic.
While Moyes acknowledged West Ham hadn't produced an entertaining display, he refused to apologise for grinding out a valuable point in the battle against relegation.
"I'm thrilled to come away with a point. Spurs have some really exciting young talent. I have seen them beat Real Madrid here, beat teams by four or five," Moyes said.
"We have scored a goal and so have they, so they can have as many shots as they like.
"We're miles away from how I want us to play but we are doing some things right.
"We are defending well which gives us a chance against the top teams. I thought we showed fantastic resilience.
"Because of the gulf between the top four and the rest, football is played in different ways. We had to come here and get our blocks in."
West Ham striker Andy Carroll was only named among the substitutes, but Moyes insisted he knew nothing about reports that Chelsea are keen to sign the former Liverpool player.
"I've no idea about it. I couldn't tell you one way or the other," he said.