Sabina a gift for Indian Women's League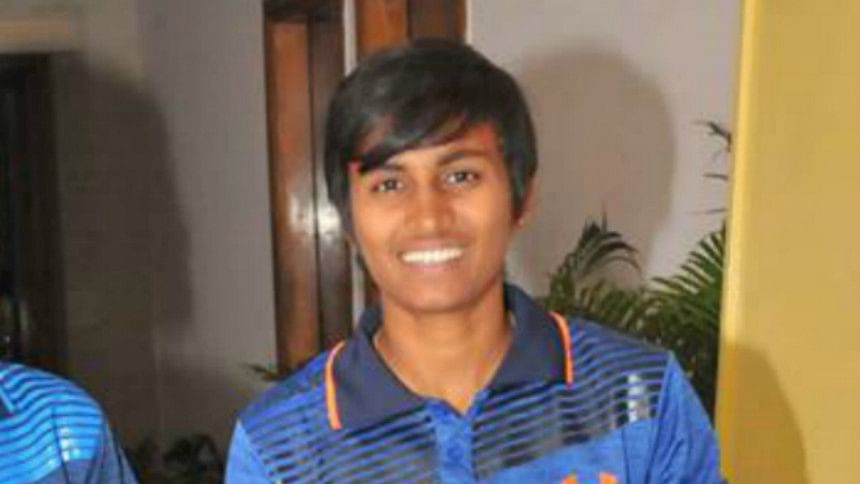 Bangladesh's women footballers have had a very successful year with the team winning the SAFF title and the clinching the four-nation title in Hong Kong. One player that has caught the attention is Sabina Khatun, who is currently taking the Indian Women's League by storm.
Sabina went on a scoring streak, bagging six goals from six matches with some beautiful finishes as her team Sethu FC made it to the semifinals of the competition. Six out of the 11 goals that Sethu have scored have come from the Bangladeshi striker.
The Indian Women's League, which is only in it's second year since inception had introduced a new rule this year which allowed clubs to recruit foreign players.
For Sabina, the experience must be great since the situation of women's football league in Bangladesh is not very heartening. Sabina however is hopeful that things will change this year.
''In Bangladesh, the league has been shut for the last three or four years. BFF women's league chairman Mahfuza Akhter Kiron and the President, Kazi Md. Salahuddin have promised us that they will restart the league this year. I am hopeful and look forward to our girls playing the league in our homeland. Last time around, there were 8 teams. Hopefully, more teams attend this year," Sabina told Goal.com.
Sabina's team Sethu will face Eastern Sporting in the second semifinal match on April 12, Thursday. The forward, who started out at Sheikh Jamal Dhanmondi and also featured for Mohammedan SC, told Goal.com that their last match against Eastern was the team's best performance in the tournament -- a game that ended 1-1.
The last match we played was outstanding. Eastern (Sporting Union) is a great team and the way the girls played was very inspiring. In my opinion, the last match was the best we played in terms of performance in the tournament. Eastern (Sporting Union) and KRYPHSA are strong teams.''
She revealed that Eastern's coach Oinam Bembem Devi is an inspiration to her. ''I have been seeing how Bembem Devi plays since my career started. Now she has hung up her boots and coaches Eastern (Sporting Union). She is quite an inspiration,'' Sabina said.
Goal.com writer Manasi Pathak suggested that Sabina's exploits in the league is getting recognized.
"Relentless on the field, entertaining to watch and delivering goals so often, Sabina Khatun has indeed proven to be Bangladesh's gift to Indian Women's League," Manasi wrote.