Russia creates 'tourist police' for World Cup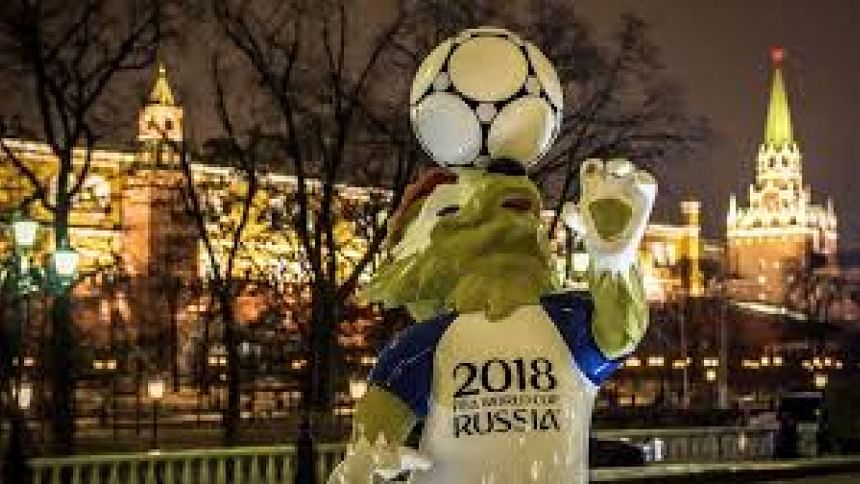 Russia is looking for a few good men and women who can shoot a gun and speak a bit of English.
Knowledge of French and Spanish or perhaps even Chinese would also be a plus for joining a new "tourist police" force, launched Monday by Interior Minister Vladimir Kolokoltsev.
The impending deluge of tourists for the World Cup is a mixed blessing for provincial host cities unused to visitors from abroad.
Gleeful restaurant and hotel owners are rubbing their hands in anticipation of a once-in-a-lifetime business boom.
But the security services are worried about fans from the 32 rival nations getting along and feeling safe during the June 14-July 15 football finals.
This is an especially big problem in a country where basic knowledge of English is still spotty outside Moscow and Vladimir Putin's native Saint Petersburg.
"These units will be comprised of territorial interior ministry officers who know foreign languages," police spokeswoman Irina Volk said on Monday.
"If necessary, the personnel will undergo additional training."
It remains unclear how much of the existing police force across the 11 host cities has foreign language proficiency.
Volk said the tourist police would be omnipresent around stadiums and fan zones in all 11 host cities by May 25.
Russia's regular armed police have long had an image problem with the locals.
They have a reputation for conducting intimidating spot identity checks on the streets and using heavy handed tactics during peaceful protests.
Now Russia is out to build a reputation as a welcoming place to visit despite a new spike in diplomatic tensions with the West.
The charm offensive began with the 2014 Winter Olympics in Sochi and continued during last year's Confederations Cup.
Moscow has had a tourist police force patrolling the most popular spots around the Kremlin for the past four years.
First-time visitors to Russia had previously been startled to discover almost no English signage on the streets.
But the Moscow metro -- the bustling lifeline of one of Europe's biggest cities -- introduced English station names for last year's Confederations Cup.
It now intends to identify which ticket vendors speak English with colourful stickers on their booths.
The subway system is also putting up directions pointing fans to stadiums and where to go once they get there.
Other cities are slowly playing catchup by introducing English announcements on busses and trams.
But nearly all street signs still only appear in Russian and there will be no time to change that for the World Cup.