Rooney retains England captaincy under Allardyce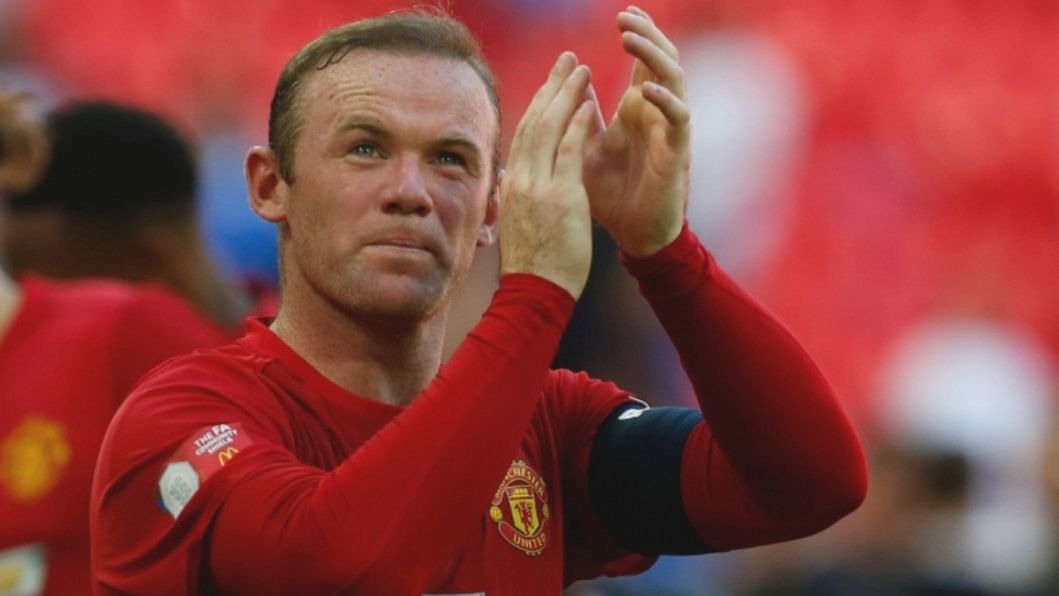 Wayne Rooney will remain England captain going into the 2018 World Cup qualifying campaign, manager Sam Allardyce confirmed on Monday.
The 30-year-old striker, who also captains Manchester United, has been England's skipper for the past two years.
He will don the armband under Allardyce for the first time on Sunday when England launch their attempt to reach the next World Cup in Russia with a game against Slovakia in Trnava.
"Wayne has been an excellent captain for England and the manner in which he has fulfilled the role made it an easy decision for me to ask him to continue," Allardyce said.
"Wayne's record speaks for itself. He is the most senior member of the squad and he is hugely respected by his peers. All of these factors point towards him being the right choice to lead the team."
Rooney was appointed captain by Allardyce's predecessor, Roy Hodgson, in August 2014 after previous skipper Steven Gerrard retired from international football following the World Cup in Brazil.
A year later he broke Bobby Charlton's 45-year-old England scoring record by netting his 50th international goal in a Euro 2016 qualifying win over Switzerland at Wembley.
Rooney's current tally stands at 53 goals and against Slovakia he will become England's most capped outfield player on 116 caps, surpassing David Beckham.
Former goalkeeper Peter Shilton, who made 125 international appearances, is England's most capped player overall.
On the qualities he looks for in a captain, Allardyce said: "I like an on and off-the-field captain, if there is one.
"But if there isn't one, then an on-the-field captain is the main basis of being the captain. You would hope the captain would make a decision on the pitch if he felt he needed to.
"For me, that's the captain's role. It's a big responsibility at club level, even more so at international level. First and foremost, lead by example."
Barkley blocked
Allardyce named Nigerian trickster Jay Jay Okocha, his former lieutenant at Bolton Wanderers, as the best captain he has worked with.
"He sorted the odd scuffle out in the dressing room and talked to the players about how we had to go out and win," Allardyce told reporters at the St George's Park football centre in Burton, central England.
"He'd take the manager's instructions and apply them in the right way.
"Then there was outstanding ability on the field, leading by example and showing everybody he wasn't a mercenary, which was suggested in the beginning, that he'd only come for the money.
"He became an iconic figure at Bolton Wanderers."
Rooney played in central midfield for England at Euro 2016, but Allardyce intends to use him in the number 10 role, where he has been playing under new United manager Jose Mourinho.
"It may be that Wayne is listed as a midfielder (in the England squad list), but he's playing in behind the front man at Manchester United and that, for me, puts it that that's his position," Allardyce said.
England reached the last 16 at Euro 2016 before being humiliatingly eliminated by minnows Iceland.
Allardyce explained that he had overlooked Everton's Ross Barkley because he considers Rooney and Tottenham Hotspur's Dele Alli as his top two picks for the number 10 position.
"Ross is a difficult one because he has been playing quite well since the start of the season and the change of position for Wayne made it a little difficult to pick Ross," said the former Sunderland manager.
"Dele Alli's in a very similar position, so you have to make a difficult choice."