Pep needs time to establish City among Europe's elite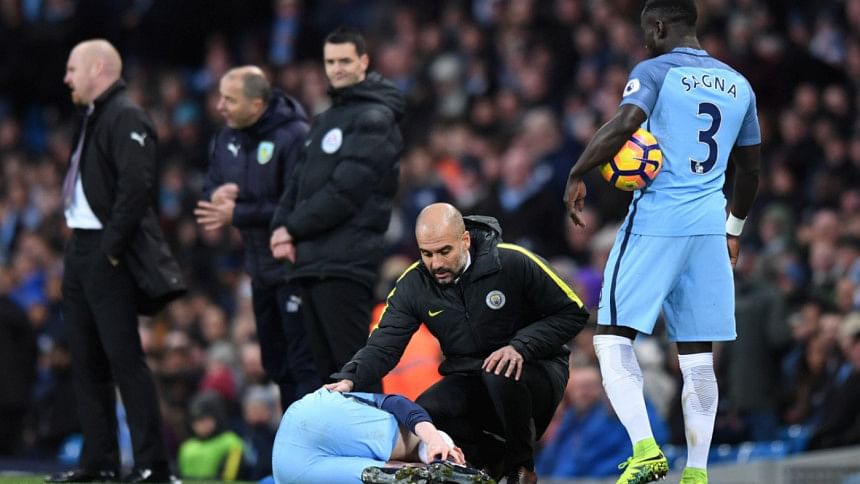 Manchester City may need a decade of consistent performances in the Champions League to establish themselves among Europe's biggest clubs, manager Pep Guardiola has said.
City have won two Premier League titles, an FA Cup and two League Cups in the last six seasons under managers Roberto Mancini and Manuel Pellegrini, but the Spaniard wants his side to excel in Europe's elite competition.
"We don't have the history with this shirt, of Barcelona, Juventus, (Bayern) Munich or Manchester United. Not their titles," the 45-year-old manager told NBC.
"It's about being in Europe and over the next decade to be there (in the Champions League) every year. That's more important to this club than winning one title, believe me, more than that.
"We have to convince people at this amazing club that they are good. They are good. And the fans as well."
City have qualified for the Champions League every year since 2010 and they reached the semi-final for the first time last season.
Guardiola believes it is not just the manager but several other factors that determine success at a club.
"I chose Manchester -- to prove myself and have a new challenge," he said. "If people think, 'Pep's here; City will win'. No. That's not something you can switch on or off.
"You need many, many other things to change and we are in the process of doing that."