World Cup is something else, says Scaloni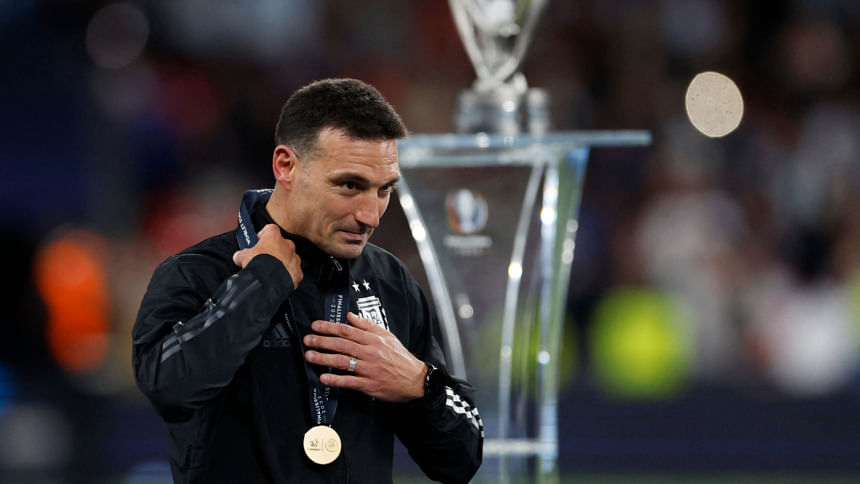 Argentina coach Lionel Scaloni categorically denied that his team are the favourites to win the Qatar 2022 World Cup after beating Italy 3-0 in the Finalissima in London on Wednesday.
"No," he replied flatly when asked by a Polish journalist at the post-match press conference if the title in the Copa América 2021 and this clash, a duel between the European and South American champions, puts Argentina in "pole position."
"We are no more or less of a candidate than the others. We are a good team, we are going to compete, and a World Cup is something else," he added.
"Today, at times, it was a good game. There were moments in the first half when we could have been better. They made it difficult for us," he said.
"We continue to mature and that's what's important, against a huge rival, who are among the best [in the world]. We played a good game, in which we suffered at times, which was to be expected, but we did what we had planned and it went well," he said.