'World Cup expansion possible for 2022'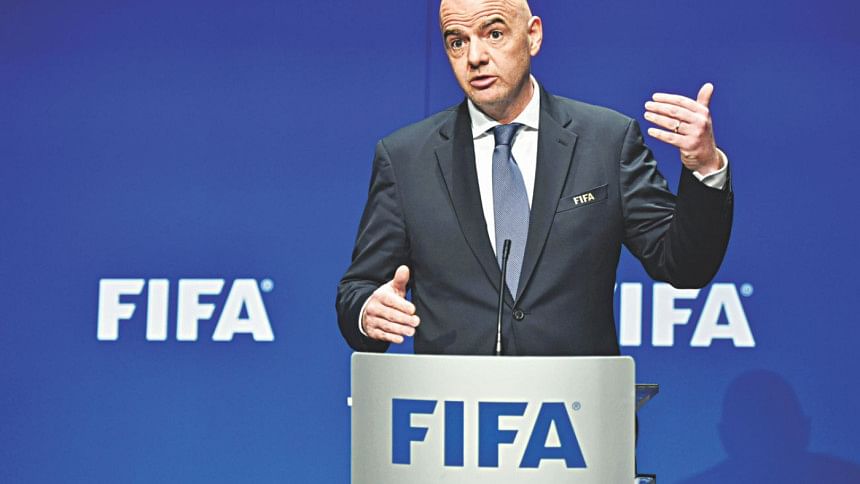 FIFA President Gianni Infantino said on Wednesday that football's governing body is looking into the possibility of increasing the number of teams at the 2022 World Cup and sharing the hosting rights of an expanded tournament with other nations in the region.
FIFA decided earlier this year to expand the 2026 World Cup, to be held in the United States, Canada and Mexico, to 48 teams from 32 while leaving the door open to raising the number playing in Qatar in four years' time.
"We have decided to increase the number of teams participating in the World Cup final tournaments from 32 to 48 and this will happen in 2026," Infantino said in an address to the Asian Football Confederation's annual congress.
"Will it happen in 2022? We are looking at it. If it is possible, why not?"
Infantino said an expanded tournament would see Asia's allocation rise to 8.5 places from 4.5.
"We have to see if it is possible, if it is feasible. We are discussing with our Qatari friends, we are discussing with our many other friends in the region and we hope that this can happen," he added.
"And, if not, we will have tried. We will have tried because we always have to try to do things in a better way."
Tiny Gulf state Qatar, which is home to just over 2.5 million people, was awarded the hosting rights in late 2010 and has been planning for a 32-team tournament since.
Infantino acknowledged that to increase the number of teams in 2022 would require the cooperation of other countries in the region.
Qatar, however, has been in dispute with several of its neighbours since June last year, with Saudi Arabia, Bahrain, the UAE and Egypt cutting diplomatic, transport and trade ties, accusing Doha of financing terrorism. Qatar rejects the charges.
Infantino also reiterated his desire to expand the Club World Cup, the next edition of which will be played in the UAE in December, saying FIFA wanted to make it "a real competition."
"One that every club in the world can target because we have global interest and everyone will benefit, not only from a financial point of view," he added.