'World class' Kane will break all records, says Conte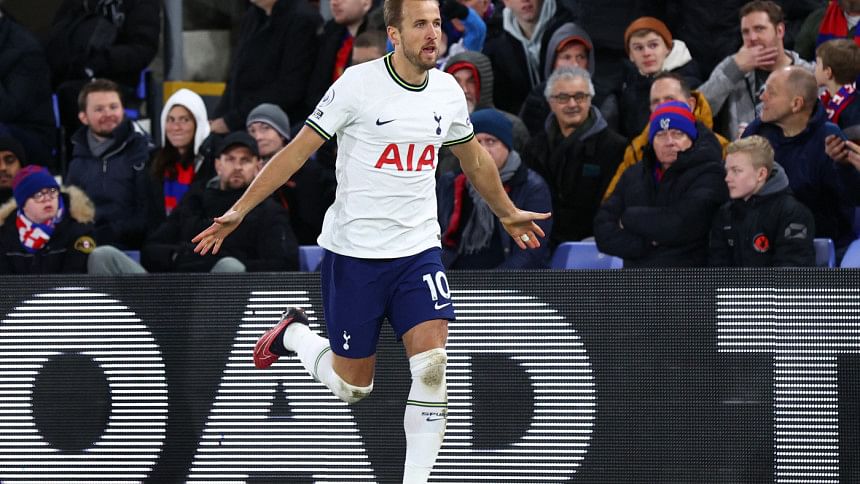 Tottenham manager Antonio Conte backed Harry Kane to keep smashing goal records as the striker looks to overtake Jimmy Greaves as the club's all-time top scorer.
Kane is within one of Greaves' 266 goals for Tottenham and could break the record in style in the north London derby against Arsenal on Sunday.
The England captain also moved level with Wayne Rooney as the country's joint record scorer during the World Cup when he bagged his 53rd international goal.
Kane has 17 goals in all competitions for Tottenham this season and Conte expects him to shatter more landmarks in the future.
"We are talking about a world class striker and for sure he is going to beat every record," Conte told reporters on Friday.
"I think he deserves this but I want to always underline the other aspect, the human aspect of Harry.
"We are not only talking about a world class striker but also a really good man, a really good person and for us he is an important point of reference.
"I am sure that he is going to beat this record and he is doing something incredible."
Kane has had to shoulder an even heavier load than normal for Tottenham this season due to injures to Dejan Kulusevski and Richarlison, as well as Son Heung-min's slump in form.
Conte is confident that Kulusevski will return to face Premier League leaders Arsenal at the weekend, but was more guarded on the potential of throwing Richarlison and Rodrigo Bentancur back into action.
"For Kulusevski, he had a training session in the last few days with us. I think he is going to be ready to play," added Conte.
"About Richy and Rodrigo, both situations are improving. For us, it is very important to have patience, especially because these are important players for a long period.
"To accelerate the process to risk the recovery and to lose them for a long period again, is not good, is not positive."