Will still be with Argentina, says Mash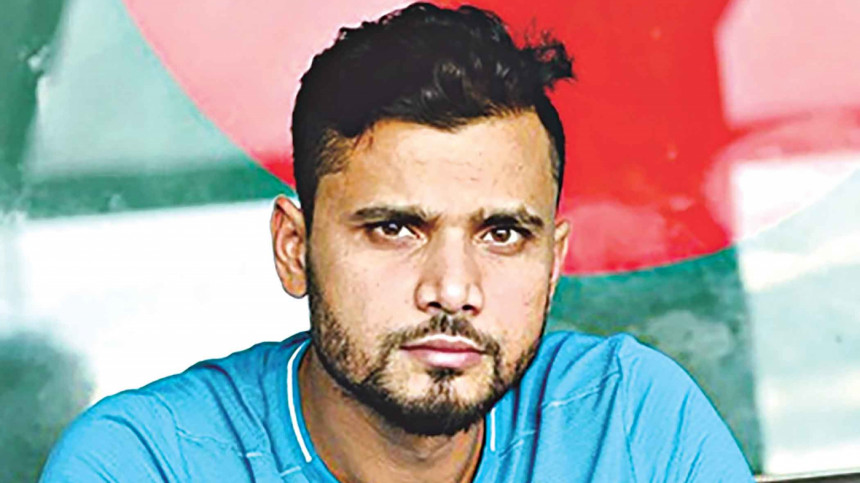 Saudi Arabia pulled off one of the greatest upsets in World Cup history on Tuesday, roaring back to beat Lionel Messi's Argentina 2-1 and set the tournament in Qatar alight.
The shock defeat came as a huge setback for Argentine fans, including former Bangladesh captain Mashrafe Bin Mortaza, who took to Facebook to express his disappointment.
The inspirational cricketer pointed out the flaws in the Argentine defence but stated that he would continue to cheer for Messi and Co in the upcoming matches.
Mashrafe's post read: "It's always risky to support Argentina, but that's how it is. I will continue to support this team. Maybe we will exit from the group stages, which would however be nothing new, but their defense yet again got exposed. It's true that there will be upset in sport, but you can't expect more than a draw against a team like Saudi Arabia. Argentina is not the type of team that can stage a comeback like other teams, that was proven yet again. Despite having 50 minutes on the clock, they were unable to score a goal and level proceedings whereas other teams would have gone on to win the game or at least draw. Argentina are never a good side under pressure.
"And exactly for this reason I never expect anything big from them. But the team has its claws in my brain, so whatever happens, I am always with them. All the best for the coming matches."
Argentina will be looking to keep alive their hopes for a place in the last 16 when they take on Mexico in their second Group C game on November 26.