'When we perform, we are very tough to beat'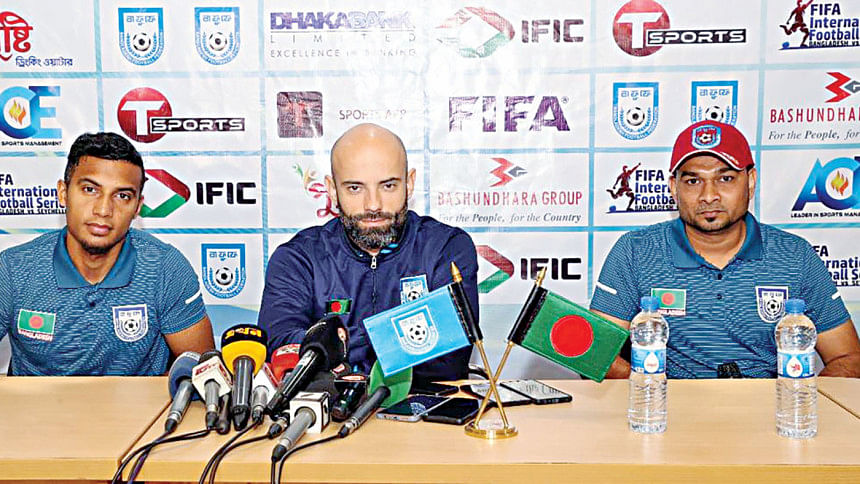 Bangladesh coach Javier Cabrera put the onus on preparing for the upcoming SAFF Championship, scheduled for July in India, after a meeting with the National Teams Committee at the Bangladesh Football Federation (BFF) House yesterday.
The Spaniard admitted that Bangladesh's loss in the second of two friendlies against Seychelles last month was disappointing, but assured that he was satisfied with how his team prepared for the matches after an overseas camp in Saudi Arabia.
Despite a bleak outlook, a hopeful Cabrera believed his side could perform in the SAFF Championship, with the World Cup qualifiers in October looming.
"We are very hopeful. SAFF is a priority and we know how much attraction it brings to our supporters and the people of the country. We believe that we have a chance to put on good performances and we are very hopeful and very excited," he told the reporters yesterday.
"When we perform well, we are a very tough team to beat. That is going to be our objective: to perform well and get results in SAFF."
Bangladesh, who are ranked 192nd, suffered a 1-0 loss against 199-ranked Seychelles.
Cabrera revealed that the dismal result in that match was one of the matters discussed in the meeting, adding that another overseas camp was on the cards ahead of the SAFF Championship.