Towards even stronger ties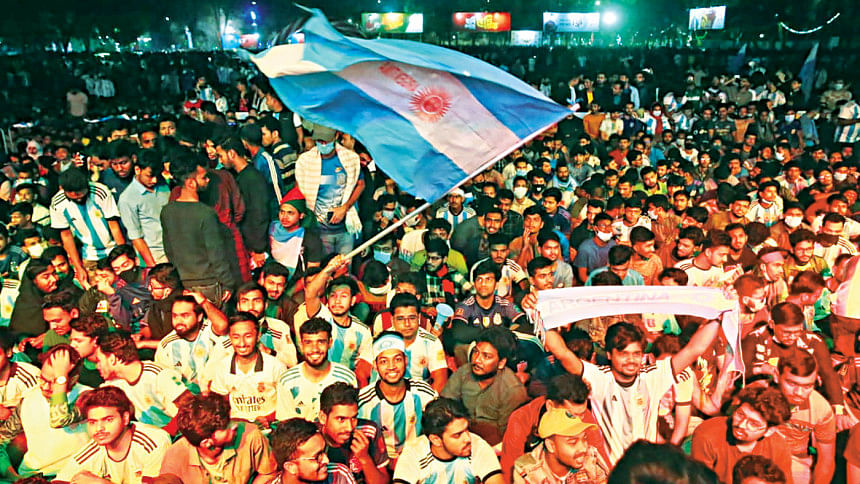 That Bangladesh is a football-loving nation, with massive fanbases of two of the most entertaining and decorated national teams, namely Brazil and Argentina, was common knowledge inside Bangladesh prior to the 2022 World Cup.
From time to time, international media would highlight how the whole country splits into two distinct groups -- hoisting massive flags and painting houses in the colours of their favourite teams and often going as far as engaging in skirmishes over results.
However, the 2022 FIFA World Cup in Qatar brought a paradigm shift in terms of the global media's depiction of that craze in Bangladesh. 
Despite being aeons away from making it to Qatar, Bangladesh drew constant attention throughout the month, with FIFA's social media handles and leading news outlets around the world relaying stories and videos of the nation's football craze, especially for the two South American giants.
Photos of thousands of students dressed in Albiceleste colours and revelling at the Dhaka University in front of giant screens in the dead of night or people lining the streets of mufassil towns holding massive sky blue-white flags were splashed across sports pages in leading newspapers across boundaries.
The enthusiasm reached a crescendo when Argentina claimed a third world title, beating France in a thrilling final at the end of a rollercoaster tournament.
When Lionel Messi lifted the coveted trophy in Qatar's Lusail Stadium on December 18 last year, millions cheered across Bangladesh as if the prize belonged to them as much as it did to the Argentines.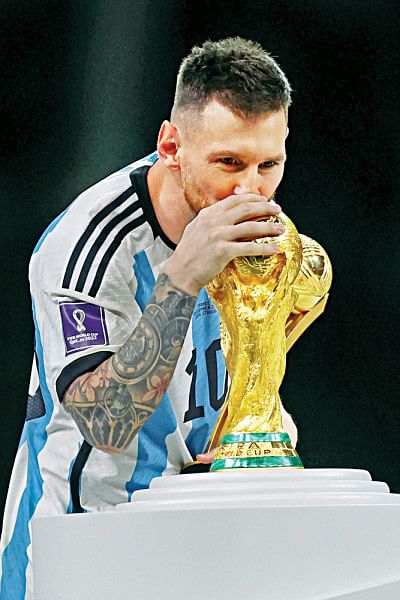 The love and admiration that Bangladesh showed the Albiceleste did not go unnoticed in Buenos Aires, with the South American nation quickly moving to reopen its embassy 45 years after closing it due to a lack of economic and cultural exchange between the two countries.
The bond that Bengali poet laurate Rabindranath Tagore and Argentine writer Victoria Ocampo forged more than a century ago was reinforced, albeit from one side, by the love and admiration of the Bangladeshis for Diego Maradona in the '80s and '90s, eventually making global headlines and being institutionalised following Messi's World Cup triumph.
The Argentine foreign minister has since visited Bangladesh with an entourage that included economic, political and sporting representatives as the two countries, more than 16,000 kilometres apart, look to get closer. It is hoped that the ties will get stronger, not only on the footballing front but also on the political, educational, cultural and, of course, financial front.