SAFF defeat fallout: Nepal coach resigns, three players retire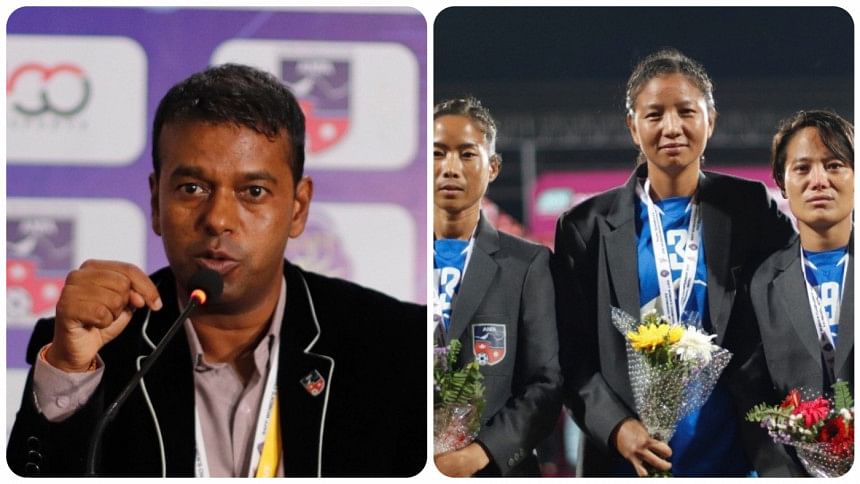 Nepal women's team coach resigned while three senior players of the team retired following their 3-1 defeat against Bangladesh in the final of the SAFF Women's Championship on Monday.
Nepal had appeared in four out of five finals before Monday's one and each time they finished as second best to India. However, this time after having made it to their fifth final on home soil, expectations were high among the locals of a maiden title in the regional women's competition. But Bangladesh put paid to those hopes of the team and the Nepalese fans with a dominating performance.
The team's coach Kumar Thapa, during the post-match presser, announced the end of his second stint as the team's head coach.
Thapa was appointed as the head coach of the team weeks before the tournament for the second time.
"I'm stepping down as the head coach of Nepal women's national team. If one can't get success, they shouldn't prolong it," Thapa said.
Meanwhile, according to reports in Nepalese media, three senior players announced their retirement following the defeat. Punam Jargha Magar, Dipa Rai and Indira Rai bid farewell to the national team after the defeat.
Punam was a defender of the team who played every single minute in the tournament. Similarly, midfielder Dipa Rai and midfielder Indira Rai bid farewell to their international careers.